Jamaica Vacations
 Beautiful Caribbean Island In the Sun


Realise your Jamaica vacation expectations
View Larger Map
On my first Jamaica holiday, I was so excited...I could not wait for the plane to land.  As I exited the aircraft, the moist Jamaica heat embraced me…unmistakably tropical!  
Although Kingston Jamaica was our main location, my first step one of Jamaica's sugary white sand beaches was at Doctor's Cave Montego Bay…so amazing! 

Explore Jamaica
Montego Bay - With beach sunbathing done for the day, we went for a walk along the "hip strip" (Gloucester Avenue Montego Bay), checking out the various attractions along the way – we discovered among others, Aquasol Beach Park at one end of the Avenue and a Bird Sanctuary at the other.   
Find the best Montego Bay Attractions here
Soon we were exhausted and hungry and went in search of food.  We chose a restaurant from the many on the "hip strip" and our ackee and salt fish brunch (Jamaica's national dish) link was delish...yum yum!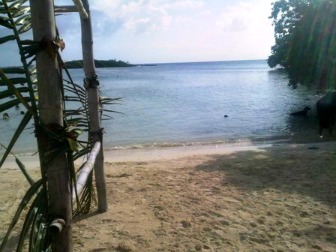 Half Moon Beach Negril
Negril - Next we checked out the activities in Negril for a couple of days; then a visit to Ocho Rios and the famous Dunn's River Falls.    Port Antonio was next on the agenda where we had fantastic visits to Frenchman's Cove Beach, San San and Winifred Beaches.  
Find the best Negril attractions here
St Elizabeth -  a trip to Jamaica's south coast was a must so laid-back Treasure Beach St Elizabeth was the next stop. Before we knew it, 8 days had slipped away.  
Find the best attractions in Saint Elizabeth here
Kingston - The last couple of days were spent in Kingston checking out a few sites - Devon House,
Bob Marley Museum, Port Royal and Lime Cay Beach. 
We enjoyed visiting the Fort at Port Royal and had some delicious seafood at Gloria's Restaurant.   Our last excursion before leaving Jamaica was to Lime Cay, a tiny Caribbean Island beach off Port Royal.   That was me…now it's your turn!

Jamaica Vacations - Getting There
From 2 international airports in Jamaica - Montego Bay and Kingston and 3 main cruise ship ports (Ocho Rios, Falmouth and Montego Bay), Jamaica welcomes you.
Sangster Intl airport Montego Bay is a Caribbean hub and main Jamaica tourist destination. Fly direct or charter to Montego Bay or Kingston from many worldwide gateways.   Read more on flights to Jamaica  here.
Passport and Visas - A valid passport to enter and depart is a must.  Visas are not required for the majority of visitors to Jamaica.  Click here for visa requirements.

Jamaica Vacations - Accommodation
Hotels - Jamaica offers a variety of accommodation including: 
Kids friendly hotels/resorts
Small family run hotels 
Villas and  private rentals 
Find the best Jamaica hotel deals here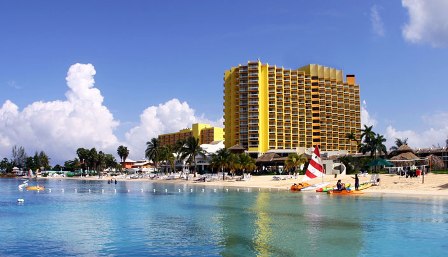 Sunset Jamaica Grande Ocho Rios
Things to do in Jamaica
Do as little as you like…or get as much in as possible.  Jamaica has many attractions to keep you going for several visits!  
Have a special occasion to celebrate?  No problem! Jamaica's Resorts have experts in handling such events – tell them what you want - they will ensure you have a memorable occasion.  Read more on things to do in Jamaica here...
 Jamaica Vacations - Out and About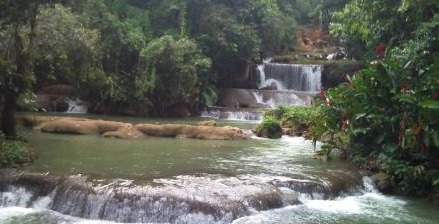 YS Falls St Elizabeth Jamaica
 Attractions - Get out and about in Jamaica...A few ideas below:
Waterfalls - Dunn's River, YS Falls… 
Rivers – Rio Grande Rafting 
River Safaris – River Boat Tour
Historical sites – Port Royal, Rose Hall Great House
Gulf Courses -  Rose Hall Gulf Club
Choose a Jamaica Restaurant and sample some of the delicious local cuisine while gazing at the beautiful Jamaica sunset.

Getting Around in Jamaica 
Internal air carriers, taxis, private buses and urban transport systems operate in Jamaica.   Book a seat on the Knutsford Express, luxury coach, with several return trips per day from Kingston-Montego Bay; Negril-Kingston.  Kingston to Port Antonio.
Take a town bus or a route taxi – a cheap and good way to move around Jamaica and meet the locals. If a seasoned visitor you may want to self drive. Rentals and tour operators. 
Whichever you choose, "street smarts" rule - get around and discover the beauty of Jamaica.
 Jamaica Vacations - Currency to use in Jamaica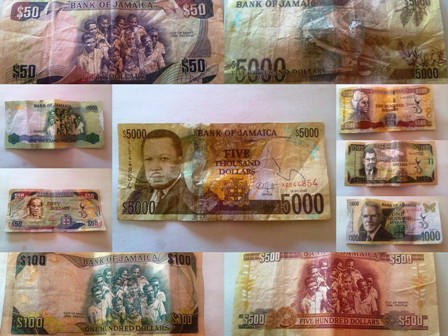 The J$ and US$ dollars are accepted by all in Jamaica.   Small bills makes things easier –  change given in J$ only.   
From my experience in Jamaica taxi drivers are always short of change, so small bills are good to go. 
Return from Jamaica Vacations to Jamaica
---
---
---
My Jamaica Blog keeps you up to date with news and reviews of the Best of Jamaica please subscribe below.  Thanks, see you again soon.
---