Contact I-Jamaicavacations
Contact i-Jamaicavacations -  Hello, my name is Paulette and  thanks for stopping by.
Have  a question about Jamaica? 
complete and submit the contact form below.
We look forward to hearing from you.  We will get back to you within 3-5 days, if not before.
Contact i-jamaicavacations 


Need some information? 
Planning a special visit?
First time visitor question?
Curious about the Jamaican food?
Contribute a written article
advertise with us
 exchange links
We want to hear from you.
Find the best last minute Jamaica hotel deals

Contact i-jamicavacations - Share with others


Are a regular Jamaica visitor? ...share your story with others 
Know a great affordable place to stay for budget travellers?
Have you been on an incredible Jamaica tour?
Have great hotel to recommend? 
Tell us about your favourite Jamaica beach spot
your favourite Jamaica shopping mall...
the best place to do watersports in Jamaica...etc

We want to share your tips and recommendations.

Share your Jamaica pictures


We will share your contribution with others; with full credit to you.
First time visitors want to hear your comments, so give some insight to first time visitors, they will appreciate it and you might even make a few more friends
 You have several ways to contact us:
by email at paulette@i-jamaicavacations.com
by the facebook comment box below
by twitter and
by using the contact form below. 
We appreciate your visit and hope to see you here again soon.
Site Description


Web Hosting with cPanel - only $1 / month from GoDaddy
This site promotes Jamaica as the Caribbean tourist destination of choice. It highlights the main Jamaica tourist destinations; hotels, resorts, best beaches, activities and amenities available.  
It also gives information on getting around; best tours and sites to see and much more.  The main focus of Jamaica Vacations is to highlight the best Jamaica has to offer to visitors looking at choosing Jamaica as their Caribbean vacation destination. 
Save 25% on all new HostGator Web Hosting packages, including dedicated servers! Use PROMOCODE: CJSAVE25.

This Website
In case you were wondering, I created this website using SBI software. It's block building concept makes it super easy to use and there are tons of help articles available to put you on the right road.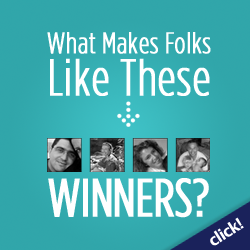 If you are having problems, the Solo Build It Forum  is full of great info and tips ...talk with others...get help and return the favour when you can.  
If you want to build your own website, take a look at Solo Build It:
https://www.sitesell.com/optimesp.html
Return from contact i-jamaicavacations to Jamaica Vacations
My Jamaica Blog keeps you up to date with news and reviews of the Best of Jamaica please subscribe below.  Thanks, see you again soon.
---