About I-Jamaicavacations
This Website 
About i-jamaicavacations - The first time I was in Jamaica, I knew very little about it so decided to find out more.  I bought a handbook on Jamaica's places of interest and a map and set off to find the places from the hand book.  
That was many years ago and I have incorporated much of my personal Jamaica experience  in these pages to help you in making your decision to choose Jamaica as your vacation destination of choice.

You may even fall in love with this beautiful island in the sun and decide to stay!  Have fun. 

This site is provides information on Jamaica from an on the the ground perspective.  We do not deal with or take bookings for any entity mentioned in these pages.  We focus solely on highlighting Jamaica as Caribbean destination of choice and and the great things the island offers.
About i-jamaicavacations - My SBI Story
 My previous try to build a business website was a bad experience –  Notwithstanding, I persevered albeit more carefully.
I came across SBI purely by chance.  I was researching a product which took me to a site that mentioned the product.  The content of the site was very reader friendly. I read the author's comments and his SBI story. I got so caught up by this SBI story I almost forgot about the product I intended to research.

I clicked the SBI link and read Ken Envoy's (owner) SBI intro letter. I booked marked the page for later.
I went back to it several times and reread the Ken Envoy letter and other information on the SBI software.  
Based on previous experience I was a little apprehensive and decided to give do a little more research on the SBI product.  A few weeks passed and I decided to take the chance, comforted somewhat by the fact of the 90 day trial offered by Ken Evoy.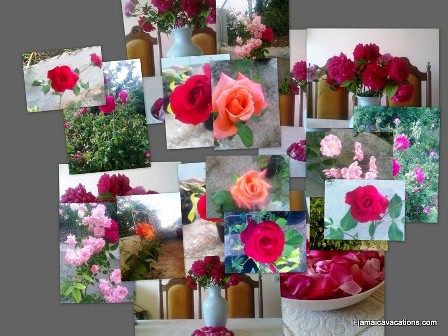 About i-jamaicavacations - My SBI Story

Since then I have not looked back.  I often listen to the SBI Guide, visit Forums, and the Tips and Techniques HQ for help and inspiration.   .  
The block builder format of SBI  platform is very user friendly making page building a breeze.  

So keep it real, write good copy  and in no time your pages will be showing up in the top 10 search engines pages.
Sometimes it gets overwhelming – writing good copy can be hard work at times, but what I do is just write down what comes to mind or more appropriately my fingers and then when it's all out, I go back wearing my editor's cap.  If it's not coming together I take a break and try again another few days.

If you want to build your own website the SBI platform is very user friendly and they give you tons of help at back office.  

Try it and share your thoughts at the Forums as you build a website that works.

Send Your Queries and Suggestions
If you have suggestions on topics you  want more information on, please feel free to complete the form below and submit. 
Thanks for stopping by and I look forward to seeing you again soon.


Return from about i-jamaicavacations to Jamaica Vacations
My Jamaica Blog keeps you up to date with news and reviews of the Best of Jamaica please subscribe below.  Thanks, see you again soon.
---