Jamaica Attractions


Jamaica Attractions - Jamaica has numerous attractions to choose from. With tropical weather all year round, whatever time of year you decide to visit Jamaica.
Whether its water sports, sunbathing, caving, climbing falls, organized tours or just leaving your footsteps in the sand, choose your attractions and have a great  Jamaica vacation.

View from Jack Sprats Treasure Beach Jamaica
Day out to Negril - On my birthday and a friend and I drove to Negril for a fun filled day out. The drive from home to Negril was about 2 hours and very scenic...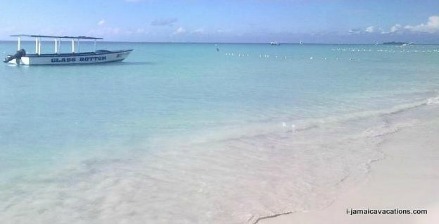 Seven Mile Beach Negril
Find the best Negril attractions here
Rose Hall Great House Visit - I do volunteer work with seniors at least once per month and recently had day trip to Rose Hall Great House and on to Aquasol Beach Park Montego Bay for lunch and fun-day..... 
Aquasol Beach Park Visit - Like most of Jamaica's beaches, Aquasol Beach was not at all crowded; sun seekers are able to have their own space to enjoy the clear blue water and white sands of this Montego Bay Jamaica beach...


Find the best Attractions in Montego Bay here

Jamaica Attractions


| | |
| --- | --- |
| |  Ocho Rios Activities - Margaritaville Ocho Rios is a popular restaurant/night club in the centre of Ocho Rios,  also offers day time family entertainment and has a the bar and grill restaurant...   |
Find the best Ocho Rios Attractions here

Jamaica Attractions

Things to do Jamaica1 - Jamaica has a rich landscape with rivers, springs, amazing waterfalls and streams flowing freely, all making their way to the sea. More on

The stunning waterfalls such as Dunn's River in St Ann; Somerset Falls in Portland or YS in St Elizabeth are especially breathtaking.  Visiting any of Jamaica's many waterfalls is a special treat; you can swim, play-in, or walk the falls.  Many tour operators are available to get you out and about in Jamaica.
YS Falls St Elizabeth
Things to do Jamaica2 - If you can't find things to do or entertain yourself, your group or family on your Jamaica vacation, it must be that you don't know where to start or how to get there...
Jamaica Attractions


Emancipation Park Kingston is in central New Kingston at the centre of corporate Jamaica. 

The park is overlooked by major business hotels such as the Pegasus, Courtleigh and Hilton Kingston on Knutsford Boulevard...

Jamaica Arts and Culture - Jamaica's literary, performing and visual arts have grown exponentially post independence of the 1960s.  Expressions often take shape from the experiences of Jamaicans past and present...
| | |
| --- | --- |
| | Part of Port Royal today is an important historical site visited by locals and tourists far and wide fascinated by the history and relics of this former Colonial Fort... |
Little Ochie  - Alligator Pond south Manchester Jamaica – often mistaken for being part of St Elizabeth - is home for this well known Seafood Restaurant on the beach...
Find the best Attractions in Saint Elizabeth
Lovers Leap St Elizabeth – On a recent visit I had lunch at the Restaurant, enjoyed the breathtaking view and listened to the story of how the spot got its name…
View from Lovers Leap St Elizabeth
Jamaica Maroons – Today's main Maroon communities in Jamaica are:
Accompong Town
Trelawny Town
Mountain Top
Scotts Hall and
Nanny Town
Accompong Town in St Elizabeth remains the largest community
Return from Jamaica Attractions to Jamaica Vacations

Favourite fun things to do in Jamaica
Share your favourite fun things to do in Jamaica and tell us the story behind them.
My Jamaica Blog keeps you up to date with news and reviews of the Best of Jamaica please subscribe below.  Thanks, see you again soon.
---