Jamaica Vacations
 Beautiful Caribbean Island In the Sun


Realise your Jamaica vacation expectations
View Larger Map
On my first Jamaica vacation, I was so excited...I could not wait for the plane to land.  As I exited the aircraft, the moist Jamaica heat embraced me…unmistakably tropical!  Read more here.  
Meantime let me give you a synopsis on what makes Jamaica a great Caribbean vacation destination below.
Location
Jamaica is 10,911 sq km (4,213 sq mi); 248 km long and 84 km wide.  Jamaica is the largest Commonwealth Caribbean island and is located in the western Caribbean Sea; approx 90 miles south of Cuba; 120 miles west of Haiti and Dominican Republic and less than 2 hours flight from Miami USA.
The island is divided into fourteen parishes and is the largest English speaking Caribbean island with Kingston as its first capital city.  
Things to Do 
Attractions - Jamaica has numerous attractions and activities to choose from for a fun vacation or a short getaway.  With virtually year round sunshine there are many fun things to do.  Whether its water sports, caving, climbing of falls or just leaving your footsteps in the sand, choose your Jamaica attractions and have a great vacation...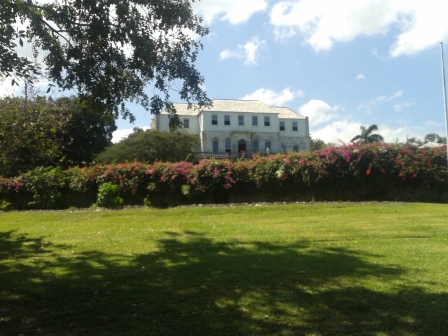 Rose Hall Great House Montego Bay
Find the best Montego Bay Attractions here
Beaches - Jamaica is blessed with many beautiful beaches, several of which I have visited and all of which are amazing in their own unique way.  
Wherever your Jamaica location, you will enjoy a mixture of white, black, grey and golden sugary soft sandy beaches.  Just top up on your sun blocks  with UV shades, swim wear and have a great experience...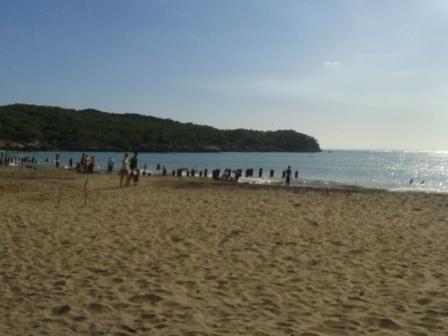 Great Bay Beach St Elizabeth
Find the best Negril attractions here
Jamaica Vacations - Place to Sleep
Hotels - Jamaica has some of the best hotels and resorts in the Caribbean located on the north coast of Montego Bay and Ocho Rios...and of course Negril on the western end.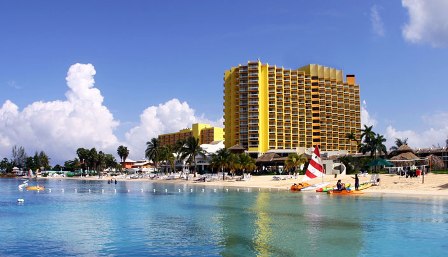 Sunset Jamaica Grande Ocho Rios
Find the best attractions in Saint Elizabeth here
Food - For those of us who still cook at home, Jamaican food is prepared with love and the special herbs and seasonings that are readily available are added to create a flavour which is quintessentially Jamaican...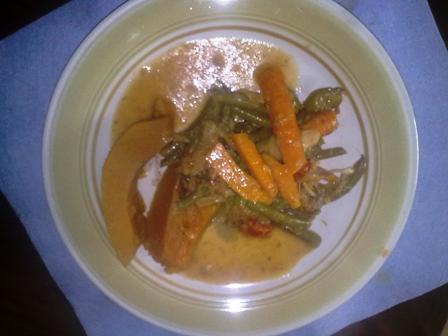 pumpkin and steamed veg

Jamaica Vacations  Getting around
Parishes are fourteen in total.  Each has its own unique personality with something special to offer.   Just ask the people… but you have to be out and about to get the real stories….

Travel Jamaica - Norman Manley Intl Kingston and Sangster Intl Montego Bay are the main Jamaica airports. The majority of visitors come into Jamaica via Sangster International Airport...
Passport and Visas - A valid passport to enter and depart is a must.  Visas are not required for the majority of visitors to Jamaica.  Click here for visa requirements.

Holidays – Jamaica is a favourite Caribbean vacation destination.– even those who don't know where it is; the mere mention Bob Marley or reggae music and not much more needs to be said...  

Pictures – Jamaica is very picturesque with its beautiful beaches, undulating mountains and clear blue skies – don't miss out on the beauty of this Caribbean island...
Find the best Jamaica hotel deals here
Information - Looking for the latest information of what is happening on Jamaica...?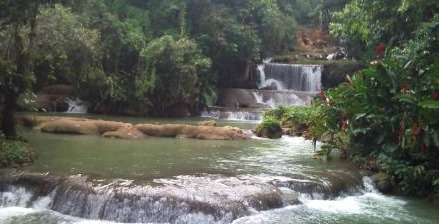 YS Falls St Elizabeth Jamaica
Currency to use in Jamaica
The J$ and US$ dollars are accepted by all in Jamaica.   Small bills makes things easier –  change given in J$ only.   
From my experience, in Jamaica taxi drivers are always short of change, so small bills are good to go.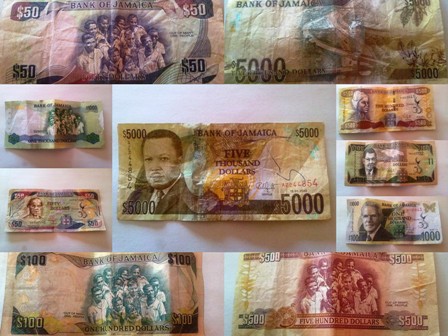 Return from Jamaica Vacations to Jamaica
---
---
---
My Jamaica Blog keeps you up to date with news and reviews of the Best of Jamaica please subscribe below.  Thanks, see you again soon.
---