Jamaica Holidays

 Treat Yourself To A Caribbean Vacation
Jamaica Holidays - People worldwide love Jamaica – just mention Bob Marley or reggae music and not much more needs to be said!  Many visitors return to their favourite Jamaica vacation destination year after year. Visa requirements for Jamaica 
Montego Bay seaview
The main Jamaica vacation resorts are Negril on the west coast, Montego Bay, and Ocho Rios on the north coast which includes Runaway Bay, Oracabessa and Boscobel.
Other favoured areas are Portland, on north east side, Saint Elizabeth on the south side and of course Kingston capital city.

Travelers' Choice Hotels for Families
Where to stay - depends what you are looking for…if you want all inclusive hotels with white sand beaches to play…much partying and water sports and more… then the north coast of Jamaica may be the place for you...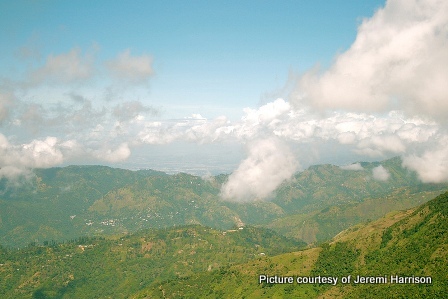 Blue Mountains Jamaica
Jamaica Holidays 
Cheap Vacations deals are the answer for students and on-budget travellers.  During the summer months/off peak hotel season, cheap vacations are very much available and mostly sold on line.  If you subscribe to the resorts of choice they will email you details of  discounted packages...  
All Inclusive Vacations - Jamaica has some of the best all inclusive vacation properties in the Caribbean.

Get great deals in the off-peak hotel season to suit your budget – (mid April to mid December annually)...

Vacation packages are offered by all the all inclusive resorts but you can custom build your package in accordance with what attractions you would like to see or tours you would like to do... 
Find the best Kingston vacation rentals here
Vacation Rentals -  A villa or an apartment vacation rental gives you the flexibility to save money on hotel accommodation and  to get out and see some real Jamaica...

View of Ocho Rios Bay Jamaica
Find the best Jamaica hotel deals here
What to Pack for your Jamaica vacation is a piece of cake... just think sunshine in the tropics!  Light clothing – short sleeves, vests, loose fitting cotton attire, shorts and open sandals etc are ideal for this weather.
Pack your sun screens insect repellants, light clothing, comfortable sandals and focus on enjoying your Jamaica all inclusive vacation...

Cotton fabrics are always popular for warm weather. Include a few pieces of smart "going out to dinner in a nice restaurant" clothes...just in case!  

For men this also means at least one pair of closed shoes.  High end restaurants require smartly dressed diners...  
See list of Jamaica Restaurants
Return from Jamaica Holidays to Jamaica Vacations

My Jamaica Blog keeps you up to date with news and reviews of the Best of Jamaica please subscribe below.  Thanks, see you again soon.
---