My First Jamaica Vacation
On my first Jamaica vacation, I was so excited...I could not wait for the plane to land.  As I exited the aircraft, the moist Jamaica heat embraced me…unmistakably tropical!    
Although Kingston Jamaica was our main location, my first step one of Jamaica's sugary white sand beaches was at Doctor's Cave Montego Bay…so amazing!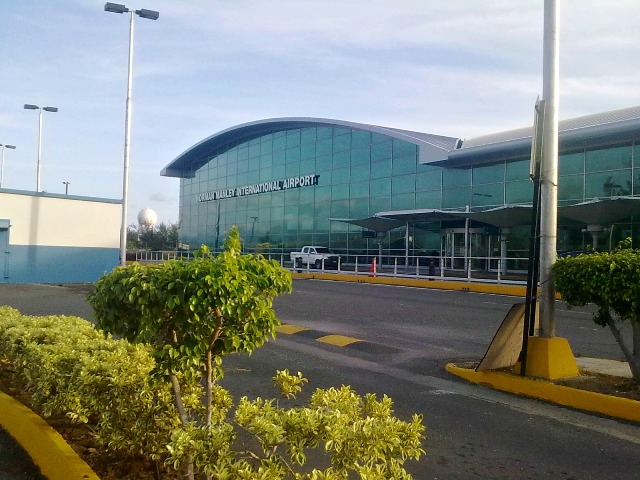 Norman Manley Int Airport Kingston
My First Jamaica Vacation - Exploring
Montego Bay - With beach sunbathing done for the day, we went for a walk along the "hip strip" (Gloucester Avenue Montego Bay), checking out the various attractions along the way – we discovered among others, Aquasol Beach Park at one end of the Avenue and a Bird Sanctuary at the other.   

Find the best Montego Bay Attractions here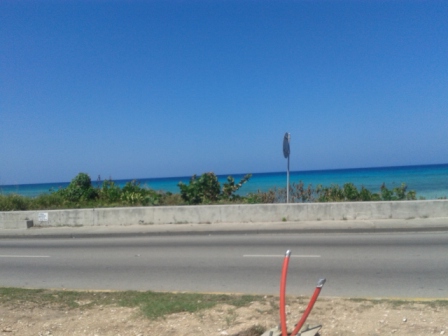 Road into Montego Bay from Rose Hall end
Soon we were exhausted and hungry and went in search of food.  We chose a restaurant from the many on the "hip strip" and our ackee and salt fish brunch (Jamaica's national dish) link was delish...yum yum! 

National dish served boiled green banana and sweet potato
 Negril - Next we checked out the activities in Negril for a couple of days; then a visit to Ocho Rios and the famous Dunn's River Falls.    Port Antonio was next on the agenda where we had fantastic visits to Frenchman's Cove Beach, San San and Winifred Beaches.  

Negril Beach at Tree House Hotel
St Elizabeth -  a trip to Jamaica's south coast was a must so laid-back Treasure Beach St Elizabeth was the next stop. Before we knew it, 8 days had slipped away.  

Kingston - The last couple of days were spent in Kingston checking out a few sites - Devon House, Bob Marley Museum, Port Royal and Lime Cay Beach.
Find the best Kingston activities here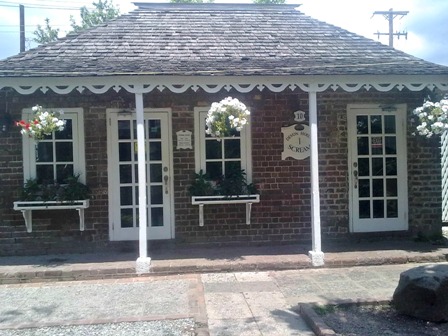 Devon House Ice Cream Shop
We enjoyed visiting the Fort at Port Royal and had some delicious seafood at Gloria's Restaurant.   Our last excursion before leaving Jamaica was to Lime Cay, a tiny Caribbean Island beach off Port Royal.   That was me…now it's your turn!

My First Jamaica Vacation  - Getting There
From 2 international airports in Jamaica - Montego Bay and Kingston and 3 main cruise ship ports (Ocho Rios, Falmouth and Montego Bay), Jamaica welcomes you.

Find the best Montego Bay vacation rentals here

Sangster Intl Airport Montego Bay is a Caribbean hub and main Jamaica tourist destination. Fly direct or charter to Montego Bay or Kingston from many worldwide gateways.   Read more on flights to Jamaica  here.


My Jamaica Blog keeps you up to date with news and reviews of the Best of Jamaica please subscribe below.  Thanks, see you again soon.
---