St Elizabeth Jamaica

Discover Some Hidden Gems 

St Elizabeth Jamaica is the second largest Jamaica parish and one of the under discovered gems of Jamaica.  If you travel from Kingston to Negril via Jamaica's south coast, you will encounter the parish of St Elizabeth on your way. 
View Larger Map
Junction is one of the fastest developing districts in the parish and is a major shopping area for the south St Elizabeth communities.  From the several shopping plazas whatever you need in south saint Elizabeth is likely to be available in Junction...
Trip A Day Giveaway!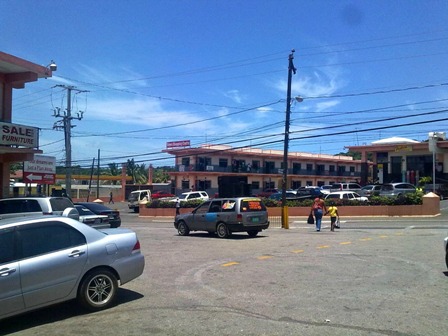 Part of Junction St Elizabeth Shopping Area
 Southfield  is one of the 14 communities that comprise the Junction Development Area (JDA) and consists of the following ten (10) districts...
Find the best deals in St Elizabeth here
Treasure Beach Jamaica is in the parish of St Elizabeth on the south coast and has four beach coves where you can have a peaceful walk on the beach and leave your footsteps in the sand, swim, or just hang out with friends and family.  These are Calabash Bay, Billy's Bay, Frenchman's Bay and Great Bay...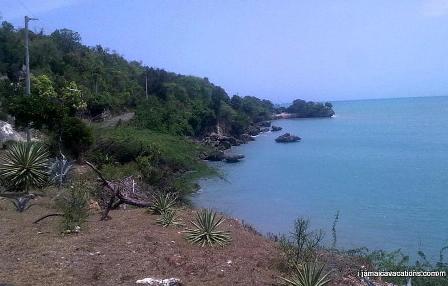 St Elizabeth Shoreline view from Pon de Rock Guest House
Lovers Leap Jamaica is a popular attraction in the district of Yardley Chase St Elizabeth.  The site is a bluff on the Santa Cruz Mountains with a 520 metres (1,700) ft drop to the shores of Cutlass Bay...

St Elizabeth Jamaica
Potsdam District is in the cool hills of St Elizabeth near Malvern.   Although on the map of Jamaica as Potsdam District, the district is also known as Munro after "Munro College...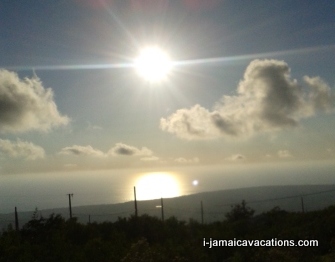 Sunset view from Potsdam District
Find the best Jamaica Hotel deals
Munro College Jamaica stands regal on the slope in the cool hills of Potsdam St Elizabeth known locally as Munro.  It sits on many acres of land with a marvellous view of the Caribbean sea in the distance...

| | |
| --- | --- |
| | Bellevue District A quiet residential scheme community of farmers, professionals, entrepreneurs, and retirees.  Pre and secondary school children of Bellevue District attend schools in Bellevue and surrounding communities... |
Trip A Day Giveaway!
Top Hill is a small residential district which stands between Junction and Southfield St Elizabeth.   This district is on the south side of St Elizabeth where elevated areas enjoy a fantastic view of the Caribbean Sea.  The area has a Primary School; the Marantha School for the Deaf and a Home for the Aged...

Find the best vacation rental deals in St Elizabeth here
St Elizabeth Jamaica 


Santa Cruz (aka"Santa") is a busy market town with the island's main "A" road running directly through it.  

Santa Cruz is a valley-set community surrounded by mountains resulting in little breeze and high temperatures.  Central Santa Cruz is also prone to flooding with heavy rainfall...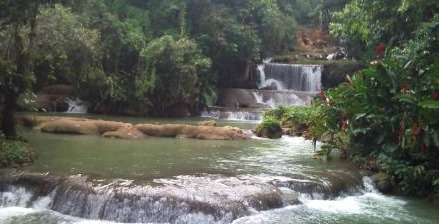 YS Falls St Elizabeth
See land for sale in St Elizabeth Jamaica here

Land for sale in Mandeville Manchester
Find the best restaurants in Saint Elizabeth
Drive Southfield to Black River 
Return to Jamaica Vacations
Return to top
My Jamaica Blog keeps you up to date with news and reviews of the Best of Jamaica please subscribe below.  Thanks, see you again soon.
---