Jamaica Residential Properties
Jamaica Residential Properties - Concrete and steel are the main ingredients of modern Jamaica buildings built to withstand the rigors of storms and hurricanes.  They vary in shapes and sizes depending on location.  
Being a mountainous island, you will often find homes on the top of a hill; on slopes and on the level.  I often marvel at a single house standing majestically on its own remote elevation.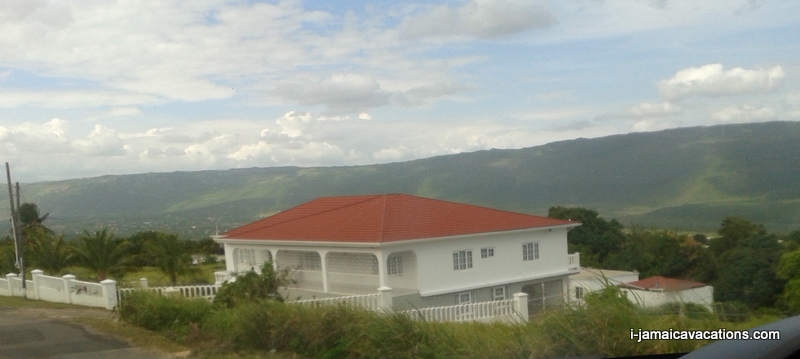 Jamaica Residential Property with a view
Jamaica has a variety of residential and commercial properties throughout - some in the most unexpected places.   Some parishes have been transformed by the volume of new homes built by local property developers returned residents and others.
Whichever category you fall in, Jamaica is a great place to live.

Jamaica Residential Properties - Locations
The location of residential property in Jamaica will often dictate price, but there is something for everyone – whether you are looking for a town house in a  gated community or a mansion on an estate, you will find it in Jamaica.
 So, if you prefer a town house in the city, a country house with sea view or, a cottage on the beach, a Jamaican residential home is within your reach.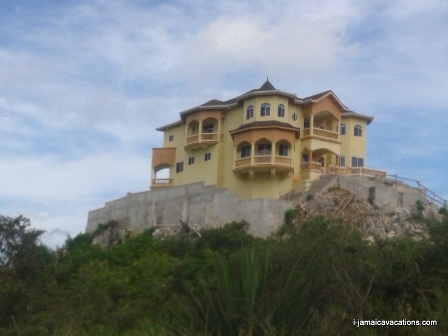 Residential Home Jamaica
Jamaica Residential Properties - City Homes
If city life is your preference, Kingston and upper St Andrew have a mix of residential areas from mansions on the St Andrew Hills to Town Houses, apartment buildings, to inner city communities. Like in most cities, land space is often limited but the advantage for me that amenities are close at hand.  

Rural Jamaica Residential Property
If you are looking for an out of town property with a view of the Caribbean Sea surrounded by generous land space, that's not too difficult either - after all we are an island of 14 parishes
Jamaica's rural parishes are constantly developing – some faster than others.    On the south coast, Manchester and St Elizabeth parishes are very developed with a high volume of new homes and housing communities.   

Find the best last minute Jamaica hotel deals
The cooler climes of Manchester and St Elizabeth parishes attract a high volume of returned Jamaicans and others who choose to settle or resettle in Jamaica as residents.   
Coastal Home View at Sunset
Central Mandeville Manchester has a vibrant shopping district and Junction St Elizabeth is the fastest developing shopping district of St Elizabeth.  

| | |
| --- | --- |
| | Whether you buy a house or build one - spend some time on research; speak to those in the know and the locals to gather relevant and useful information.  |
Homes in St Elizabeth
Recently some friends and I took a trip to Little Ochi in on the border of Manchester and St Elizabeth for a seafood lunch which was truly delish.
On our way back we drove through Bull Savannah and on the drive we enjoyed the view of some very impressive Jamaican countryside homes.  The pictures here represent these and other homes in St Elizabeth

Find the best St Elizabeth Hotel deals here
Jamaica Residential Properties  - Coastal Homes
As great as it sounds, a cottage by the beach may not be the best home choice. Just imagine the volume of that will be gathered by the wind or gentle sea breeze and deposited in your patio on a daily basis. 

| | |
| --- | --- |
| | No end of cleaning up – not to mention the damage sea salt does to your building.  The beach may be exciting for a holiday swim or to hang-out with friends, but living too close to it could be hard work. |
My choice of home is a house in the cool hills of Munro St Elizabeth overlooking the south west coastline of Jamaica where on a clear day the view and beauty of the Caribbean Sea in the distance is just amazing. Here I can decide to have breakfast at home or on Treasure Beach just 30 mins drive away.

Jamaica Residential Properties - Looking for land 
To find your perfect piece of Jamaica, arrange to be on the ground to view properties and talk to the locals.  Not just the developers and estate agents – if you want to find a good contractor in Jamaica, irrespective of presented qualifications, talk to the locals also and pay attention to the feedback.

The National Land Agency (NLA) Jamaica
When looking for property in Jamaica, initially you may approach the owner/the estate agent (realtor) locals or the National Land Agency (NLA).  
NLA has records on - registered and unregistered parcels of land in Jamaica.  You can find more information at their site under Land Stats. 
| | |
| --- | --- |
| | All registered lands in Jamaica have Volume and Folio numbers.  If you have this reference, an online search at NLA will tell you the owner and the size of the land and where in Jamaica it is.  Other relevant property information is also available on NLA's website.  |
If you decide to build your house, plan to be on site as much as possible during the construction and speaking from experience, I would say this is crucial.  Apart from watching it come together, you can correct any possible errors that occurs…and believe me they do! 
Find the best Jamaica family hotels deals here
Jamaica Residential Properties - Investing 
If your interest in Jamaica's real estate is residential for example, then  other questions come to mind such as, are you on retirement, planning to set up a business near home or  to do some farming?  

Whatever the reason, good planning is essential. If you want to live and work in the city (say Kingston or Montego Bay), you will probably find that land space is limited in urban areas. On the other hand, access to amenities such as shopping, medical facilities, banks, entertainment etc are within easy reach.  

| | |
| --- | --- |
| | If you prefer your home to be set on vast amounts of green fields and farmland, you may find land space in rural Jamaica more attractive.   |
Jamaica is your oyster – I invite you to find the perfect place for your dream house, your business or your investment.  If you have a query or I can help with a specific query, please complete the contact us box below and click send.  

If you have a query/comment or would like to share your experience on Jamaican properties, please complete the form below and submit.  
Read about acquiring Real Estate in Jamaica
Return from jamaica residential properties to Jamaica
My Jamaica Blog keeps you up to date with news and reviews of the Best of Jamaica please subscribe below.  Thanks, see you again soon.
---