Kingston to Negril

Road Trip
Kingston to Negril Drive
Kingston to Negril via the south coast is nice little ride which can take you 3-4 hours one way.  It's quite a long drive (approx 250 km) so I always try to do it in two parts by stopping over in St Elizabeth.  
I have also done it direct on occasions but a stopover  at Treasure Beach on the South Coast (which is about half way)  is a nice break.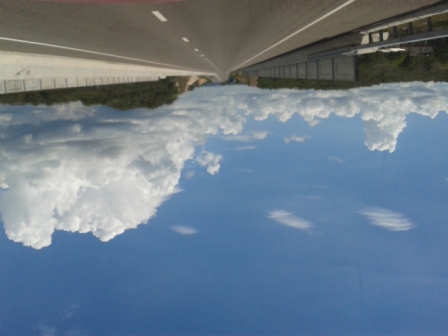 Highway 2000 scenery
The first challenge you may soon notice is that Jamaican roads often don't have proper markings or names…even in the cities…and when it comes to the rural areas they are almost non-existent.  Just work with me, as we say in Jamaica.  I am staying on the main Roads from Kingston all the way.
Exit out of Kingston on Washington Boulevard, Mandela Highway (A1); pick up Highway 2000  just after Ferry Police Station.  On highway 2000 the speed limit is 110 km. Look out for road maintenance works where lanes may be reduced and the speed limit cut to 80km. 
Highway 2000
Highway 2000 is a 2 lane toll road on either side (a dual carriageway really). You will encounter two toll booths between Kgn and May Pen - the first one just before the Old Harbour Turn off and the other on the May Pen leg. 
At the end of the May Pen leg of Highway 2000, keep right and you will return to regular main road (the A2); reduce speed accordingly (80 km is the limit).  Look out for signs where the speed limit changes to 50 km ph…......usually in built up areas.
The expanse of nature gives you a great 90 degree view as you cruise along the highway.  The cuttings in the rock face on the May Pen leg of the Highway I find very attractive.  Hope you will too.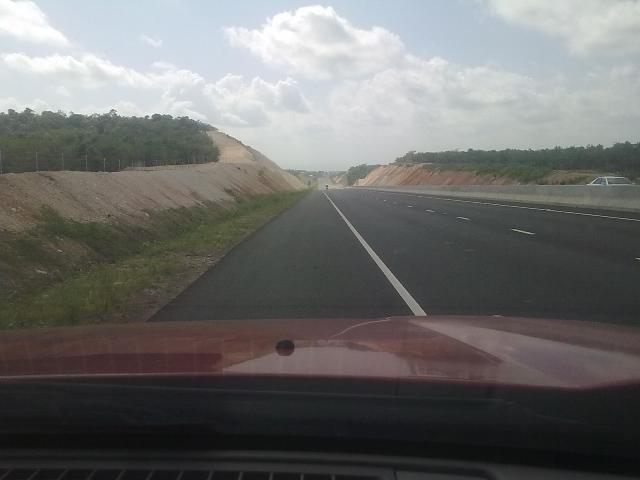 Highway 2000 - May Pen
The current toll (as at July 5 2014)  at the first booth (Vineyards) for vehicles classified as motor cars is J$330 with a higher fare for trucks and buses.  At the May Pen toll booth you pay J$80.00 - one way.  Have the correct change or small notes at the ready. 
Kingston to Negril Drive - Clarendon Park
You are now approaching the second toll booth at May Pen by-pass  through to Clarendon Park.  Stop here for breakfast, lunch or a Tastee Patty snack to go.  At the rest stop you can also buy frozen Jamaican Tastee Patties to take home – ready to bake.
Keep on the main from Clarendon Park through Porus (reduce speed here - built up area) to the Melrose Hill bypass where the speed increases to 80 km.  At the roundabout ahead is Winston Jones Highway which bypasses Mandeville town.  
Continue to Spur Tree Hill, reduce speed as you decent this steep hill.  About half way down  Spur Tree Hill the restaurant on the left offers tasty Jamaican jerk  - pork, chicken and other local dishes.   
Gutters St Elizabeth
Having descended the Spur Tree Hill , look out for the "Welcome to St Elizabeth sign at Gutters on the left.  Here you have two choices; turn right at Gutters (Shell Gas Station) and drive through south St Elizabeth via Treasure Beach.   Pick up the main A2 further down at Parrottee near Black River or; 
Go straight ahead through Pepper, Santa Cruz, Holland Bamboo, to Black River, Border, Font Hill Estates, Whitehouse, Culloden, Bluefields Beach Park, Ferris Cross. (the right turn at  at Ferris Cross takes you to Montego Bay). 
Kingston to Negril Drive - Savanna-La-Mar
Ahead takes you across a bridge through to central Savanna-la-mar.  At the traffic lights bear left and follow the road into central Sav.    Sharp right turn at the Shell gas station at Sav (there is a faded  sign which points to Negril)  takes you on the road to way Little London, Sheffield and on to Negril.  
 Almost There
When the landscape of Negril Hills Golf Course comes in to view on your right you are nearing Negril and its 7 miles of beach where you will soon recover from the long drive.   
Look out for the "Welcome to Negril sign.  You are there 250 km later – check your driving time and congratulate yourself.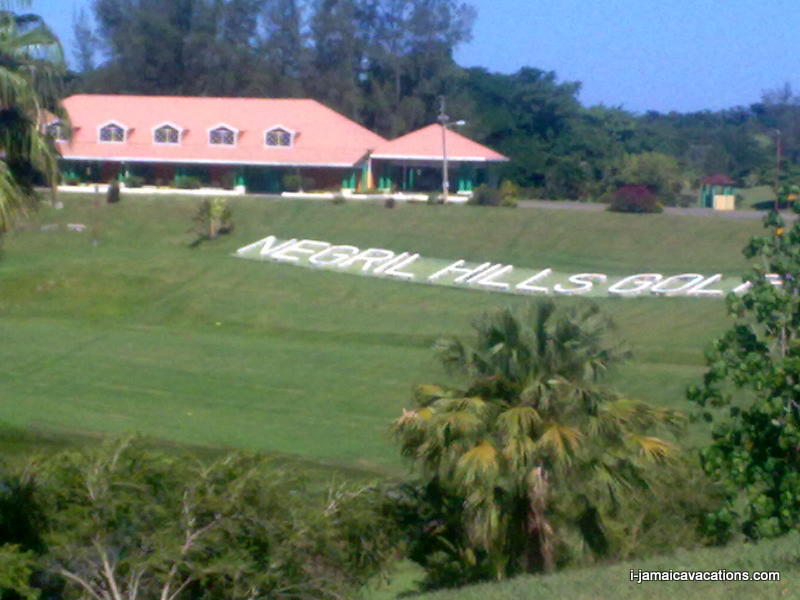 Negril Hills Golf Course
Well done good job!!  Now let's do it the other way…no just joking!  I am sure you will want to rest and have some lunch and explore Negril before turning around.  Have fun.
Kingston to Negril Drive - Summary
To summarise pick up the main A1 road out of town, hop on to the Highway 2000  at Ferry; pick up the A2 at May Pen which takes you through to Negril.  Simple right!! 
Return from Kingston to Negril to Jamaica Information
Return from Kingston to Negril to Jamaica Vacations
My Jamaica Blog keeps you up to date with news and reviews of the Best of Jamaica please subscribe below.  Thanks, see you again soon.
---