Activities in Negril 

Looking for things to do in Negril?
 Activities in Negril - There is much to do for entertainment in Negril but you need to be in the know - just ask around and you will find out.
Here are a few places that I have been and really enjoyed.  Some info on tour operators to get you out and about in Jamaica
Find the best Negril attractions here
Ricks's Café is at west end Negril  is a cliff setting indoor and outdoor restaurant and bar where people go to socialise and watch the sunset. In the background locals demonstrate their expertise of cliff jumping from different levels.  
I have read several reviews on Ricks Cafe that says it was an amazing place to visit and watch the sunset, eat and have a few drinks with friends. 
Find the best hotel deals in Negril here
However, several spur of the moment cliff jumpers (visitors)  experienced injuries which sometimes ruined their vacation.  If you are not an experienced cliff jumper, be aware of the dangers.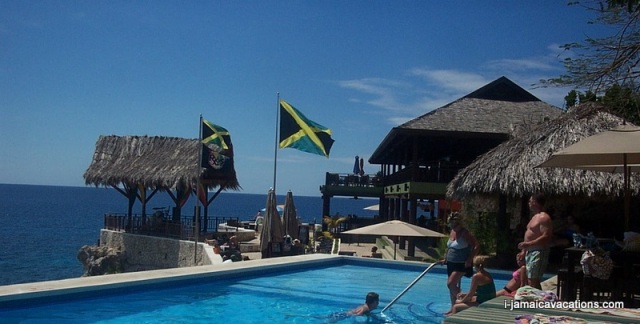 Rick's Cafe Negril
Activities In Negril
If you really cannot resist the jump, use the lower cliffs, it's better to be safe than sorry.  Read the notices of the danger, they are well displayed.  Personally, call me a wimp if you want, but the sunset, the view and the great interaction with the people are why I love Rick's Café.  
Find the best Restaurants in Negril here
Xtabi Restaurant in west end lane Negril opens out to the Caribbean Sea and the view is fantastic.  This balcony restaurant gives you clear view of the deep blue Caribbean Sea.  
 Slip off down the balcony stairway to the sea to do a little snorkelling before lunch or you can relax with a cool drink and enjoy the scenery as the yachts and catamaran day trippers pass by in the distance. 
| | |
| --- | --- |
| | Activities in Negril - The view from the restaurant is priceless; you could easily lose track of time while relaxing and enjoying nature in its perfect form.  The bar is open throughout the day and internet access is available, so relax and catch up on your emails or what is happening in your work world…if you must! |
Activities In Negril
Negril Scuba Centre Norman Manley Boulevard - If you always wanted to learn how to Scuba Dive and are in Negril Jamaica, the Negril Scuba Centre is just the place to start.  
This Centre  has been in Negril Jamaica for many years and is a well respected establishment.  If you are a certified diver, they have scheduled dives three times per day including night dives. 
If you are a beginner or first time diver,  lessons which are offered in 3 languages, (English, German and Spanish).  They are a friendly professional bunch at their Discover Scuba Diving facility – no pressure – they will get you diving and start your adventure.
Find the best deal family hotels in Negril here
Once you have been trained…you are ready discover the shark reefs, coral gardens, hidden dens and cave-like tunnels in the Jamaica waters of Negril.
Try to do this early in your vacation so that you will have time to repeat your experience before you leave.
Jungle night club Negril is a great place to party the night away.  If you have late night disco fever in Negril, this might be the place for you.  Two separate dance areas and great food.  

They have a dress code so dress to impress and have a great party.
Activities In Negril - Watersports Attractions
Alex and Herbie Watersports
Aqua Nova Watersports
Barry Watersports
Blue Water Water Sports
Copeland Dixon Watersports
Copeland Watersports
Kool Runnings Water Park

Marine Life Ventures Co Ltd
Premium Parasailing
Sea Boss Divers
Stanley Deep Sea Fishing
Tingling Watersports
Wild Thing Watersports
Restaurants in West End Negril
| | |
| --- | --- |
| | Here are a few favourite places to eat or get a quick snack in West End Negril.  Feel free to submit your  suggestions and I will add to the list.  Just fill out the "contact me" box below and submit. |
Find the best Negril vacation rentals
Chill Awhile at Idle Awhile next door to Coco Palm
Ivans – will pick you up from your resort for free but charge for the return journey.
Country Country 
Best in the West 
Coco Palms
Pickled Parrot

Just Natural
Ossies Shack 
Hungry Lion
Seastar Inn
Alfreds on the beach
LTU
Niah's Patties
Bike Rentals in Negril
Banmark Bike Rental
Ceta Motors Ltd
Elvis Bike Rental
Freehill Car and Bike rental
Gas Bike Rental
Happy world Bike Rental

Island Charters
Jah B's Bike Rental
Keny's Tours
Tykes Bike Rental
Activities In Negril - Duty Free Shopping 
Duty free shops in Negril
Nehas gift Shop
Omni Duty Free Shop
Sunset Village In Bond shops
Tajmahal at Beechcomber - inbond shop
Tajmahal Inbond Shop
Time Square Shop Centre
Return from activities in Negril to Jamaica Attractions
Return from activities in negril to Jamaica Vacations
My Jamaica Blog keeps you up to date with news and reviews of the Best of Jamaica please subscribe below.  Thanks, see you again soon.
---