Caricom Member States3  

Guyana and Haiti
Caricom Member States3 - GUYANA
caricom member states3 - The motto of Guyana is One People, "One Nation, One Destiny" and their national flower is Victoria Regia Lilly.
View Larger Map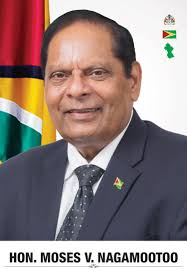 Hon. Moses V Nagamootoo - Prime Minister of Guyana since 2015
| | |
| --- | --- |
|  Guyana is on the northern coast of the South American continent bounded by the Atlantic Ocean on the north, Brazil to the southwest, Suriname to the east and Venezuela to the northwest. | |
Guyana was also originally inhabited by Amerindians. It was settled by the Dutch in the 16th century and changed hands between the Dutch, British and French from the late 16th to 19th century and was finally ceded to Britain in 1814.

Independence was achieved in 1966 and the Cooperative Republic of Guyana declared in 1970.
The airport is Cheddi Jagan Intl – named after a former prime minister.
The capital city is Georgetown 
the population is approx 800,000 
area of 214,970 sq km (83,000 sq miles).  
Currency is Guyana Dollar
Caricom Member States3 - Guyana's National Holidays
New Year's Day (01 January); Republic Day (23 February), Good Friday (as decreed), Easter Monday (as decreed), Labour Day (01 May), Phagwah (as decreed), Eid-ul-Azah (as decreed), Youman Nabi (as decreed), CARICOM Day (first Monday in July), Freedom Day (01 August), Diwali (as decreed), Christmas Day (25 December), Boxing Day (26 December).
Popular dishes are:
Guyana Pepper pot:
Guyana Cook-up and Curry and roti
Govt Website: www.op.gov.gv
Source:  www.caricom.org
Caricom Member States3 - HAITI
Haiti's motto is "L'Union Fait La Force" (Unity is our strength)
caricom member states3 - Haiti, a 80% mountainous country, is located on the Western half of the island previously known as Hispaniola, 80 km east of Cuba and 750 miles south-east of Miami (Florida) The Dominican Republic occupies the Eastern two-thirds of Hispaniola.
View Larger Map
Columbus came to the island of Hispaniola in 1492 which was populated by Arawak Indians.  In 1503  the Spanish brought in the first enslaved Africans to the island and in 1697 the island was ceded  to France. In 1781 a voodoo priest named Boukman started an uprising later led by Toussaint L'ouverture, who launched a general slave revolt.  On 1 January 1804, Jean Jacques Dessalines proclaimed the island independent.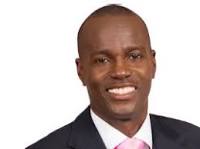 Jovenel Moise - Current President of Haiti
Haiti is the world's first "Black Republic" and the second oldest republic in the Western Hemisphere. The power struggles and political instability that marked Haitian history throughout the 19th century ended in US intervention that lasted from 1915-1934. A new period of political upheavals after the departure of the US troops opened the way to a 30-year long dictatorship by the Duvalier family.
On 7 February 1986 a popular uprising put an end to the dictatorship. The first free elections in the history of Haiti in 1990 brought Jean Bertrand Aristide to the presidency. After seven months in power, he was forced into exile by a military coup on 30 September 1991. With the help of the international community, Aristide was restored to power on 15 October 1994.
caricom member states3 - After the second free elections in 1995, Rene Preval succeeded Jean Bertrand Aristide as president.  In 2000, Jean Bertrand Aristide was once more elected to the Office of President.
In the 2011 elections His Excellency, Michel Joseph Martelly was elected President.
Airport is  Port-au-Prince Intl 
capital Port au Prince 
Haiti has a population of approx 7.5 million (1997)
area is 27,750 sq km (10,714 sq miles).
Official language is French and French Creole.  
The currency is the Gourde.
Favourite dish:  Fried spiced pork with fried plantain, rice and beans.
Embassy website is www.haiti.org based in Washington USA
Source www.caricom.org
Return from caricom member states3 to Caribbean Islands
Return from caricom member states3 to Jamaica Vacations
My Jamaica Blog keeps you up to date with news and reviews of the Best of Jamaica please subscribe below.  Thanks, see you again soon.
---