Hanover Jamaica Parish
Hanover Jamaica is on the western end of the island and at 451.15 sq km, its the third smallest Jamaica parish.  Bordered by Westmoreland to the south and St James to the east and shares part of Negril with Westmoreland.
Lucea is the capital and the population of Hanover as at end of year 2012 was approximately 70,000. Source: STATIN  Jamaica
View Larger Map
As you leave Negril on the Norman Manley Boulevard heading east; look out for the Half Moon Bay Beach, it's a quiet beach spot with a bar/restaurant on the property.  The owners of the bar/restaurant have been there for many years.  If you need a place to swim with friends or group away from the  buzz of  Negril's 7 mile beach, this is nice little getaway.
Find the best hotel deals in Negril here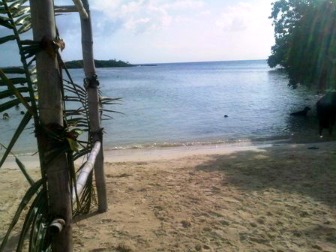 Half Moon Bay Beach Negril
Driving from Negril through to Lucea is a site seeing tour in itself; the coastal scenery is breathtaking for the most part.
As you pass through the coastal villages you will experience old and new Jamaica coming together as one.
| | |
| --- | --- |
| | Central Lucea is a vibrant market town and you will also notice evidence of Lucea's pass in the old Court House, and the Clock Tower in the town centre to name a couple. |
Other main communities along the coast are Green Island, Sandy Bay and Hopewell.  You will find restaurants, eateries, guest houses and B&Bs along the main road through to Lucea.
Find the best last minute Jamaica hotel deals

Places of Interest
If like me you love old architecture, Hanover's Parish Church is interesting and the melodious sounds of the Church's piped organ is amazing.   Records in this church date by to the early 1700s.  
At the Hanover Museum you will find many artifacts evidencing Hanover's history.  
Mayfield's Falls in the Hanover rainforest at Glenbrook near Lucea is for nature lovers.  There are two waterfalls, 21 natural pools, numerous varieties of exotic tropical flowers, plant species and indigenous wildlife.
Take a day's tour of Mayfield Falls and experience Jamaica's eco tourism at work.
| | |
| --- | --- |
| | The Great River is one of Jamaica's major rivers and forms the boundary of the parishes of St James, Westmoreland and Hanover. |
Famous Jamaicans from Hanover
William Alexander Clarke Bustamante - Jamaica's first Prime Minister (1962-1967) and National Hero of Jamaica 
Percival James Patterson  - Jamaica's sixth Prime Minister (1992-2006) 
Merlene Ottey - Olympic Medallist (Moscow 1980)  
Professor Kenneth Hall - Governor General of Jamaica 
Find the best villa rentals in Jamaica here
Hanover Jamaica - Heritage Sites and Beaches
Beaches
Negril's Seven Mile Beach
Half Moon Bay Beach
Bloody Bay
Long Bay
Davis Cove
Green Island Harbour
Orange Cove
Lucea Harbour
Sandy Bay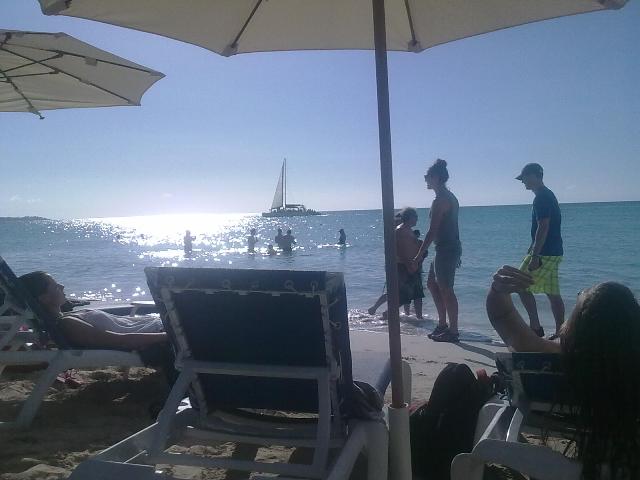 Negril 7 Mile Beach - Tree house hotel view
Heritage Sites
Greenwich House
Belvedere House
Haughton Grove House
Ramble House
Shettlewood House
Lucea Museum
Return from Hanover Jamaica to Jamaica Parishes
About Hanover Parish
Do you live in this parish or are from there? Share your knowledge and favourite stories of your Jamaica home parish.
My Jamaica Blog keeps you up to date with news and reviews of the Best of Jamaica please subscribe below.  Thanks, see you again soon.
---