Best Jamaica Adventures by Parish
Best Jamaica Adventures 
Looking for Jamaica adventures by parish?   Here is a list of some of the best known sites and adventure activities by parish.  Hone in on as many as possible when planning your Jamaica vacation. 
Find the best Port Antonio Attractions here
Jamaica Adventures By Parish - Portland
Frenchman's Cove
The Blue Lagoon 
San San Beach
Boston Beach
Reach Falls 
Summerset Falls
The Blue Mountains Peak
Port Antonio Marlin Tournament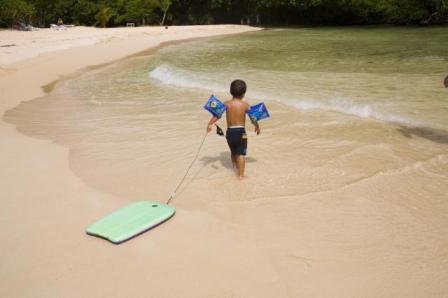 Frenchman's Cove Port Antonio
St Ann
Find the best Ocho Rios Attractions here



Dunn's River Falls 
Mystic Mountains – rainforest adventure.com
Chukka Caribbean - Motor sports and safari tours
Bracco Stables, equestrian  
Ocho Rios Bay 
Bob Marley Mausoleum
Dolphin Cove – swim with the dolphins
Flower Forest and River Head Adventure

Chukka.com for more details.




Scuba Diving at FDR Runaway Bay 
Green Grotto Caves – Discovery Bay
Jamaica ATV Safari
Chukka Cove Farms
Seville Great House
Jamaica Fun Cruises
Puerto Seco Beach
Columbus Park
H'Evans Scent
Cranbrook Gardens


St Mary


James Bond Beach, 
Firefly 
Robin's Bay
Reggae Beach
Harmony Hall - 
Prospect Plantation
Rio Nuevo Battle Site



Wilderness one Stop
White River Valley
St Mary Banana Estate
Green Castle Estate
Sun Valley Plantation
Tropical Hut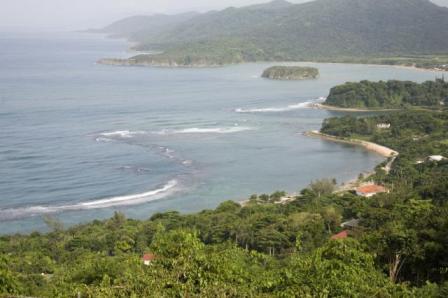 View from Firefly Oracabessa St Mary
St James
Find the best Montego Bay Attractions here
Great River Rafting and Plantation Tours
Glistening Waters 
Doctor's Cave Beach 
Rose Hall Great House 
Rose Hall Golf and Country Club
Captain's Water sports – Half Moon Hotel
Canopy Tour – Chukka Caribbean
Flight of the White Witch – Chukka Caribbean



Jungle River Tubing – Chukka Caribbean
Ziplining – Chukka Caribbean
Ride and Swim – Chukka Caribbean
Dreamer Catamaran Cruises – Mobay and Negril
Jamaica Zipline Adventure Tours

       See more Chukka.com here
Trelawny
Glistening Waters – Water sport and boat trips
Martha Brae River – River rafting
Paintball Jamaica – Martha Brae Trelawny
Rock Spring Cave Expedition – Albert Town Trelawny – (cockpit country)
Windsor Caves Trelawny - caving
Jamaica Adventures By Parish - Westmoreland
Negril Point Lighthouse
Rick's Café 
Negril Caves
Negril Cliffs
Blue Hole – Savanna la Mar
Seven Miles Beach
Jamaica Whitewater Expedition – Cabarita River negril
Kool Runnings Waterpark Negril
Negril Scuba Centre
Ray's Water Sport Negril
Hungry Lions Restaurant
Pickled Parrot Restaurant

Negril Water Sports

Copeland Water sports
Wild Things Watersports
Premium Parasailing
Blue Water Watersports
Alexander Herbie Watersports
Marine Life ventures Co Ltd
Copeland Dixon Watersorts
Barry Watersports
Sea Boss Divers
Stanley Deep Sea Fishing
Tingling Watersports
Find the best Negril attractions here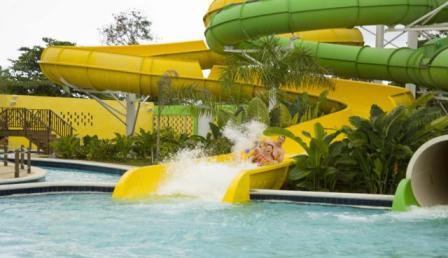 Kool Runnings Water Park Negril
St Elizabeth
Find the best St Elizabeth Hotel deals here
Treasure Beach  
YS Falls
Lovers Leap
Black River Safari
Bubbling Spring
Pelican Bar 



Maggotty Falls
Appleton Estate Rum Tour
Aberdeen House
Holland Estate
Font Hill Wild Life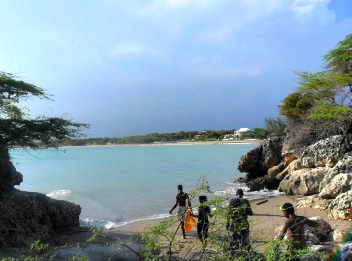 Great Bay Beach Treasure Beach St Elizabeth
Kingston and St Andrew




Bob Marley's Museum
Devon House
Emancipation Park
National Heroes Park
Kingston Harbour – Waterfront
Morgan's Harbour Historical Site



Lime Cay
Strawberry Hill
Hope Gardens
Hope Zoo
Castleton Gardens
Craighton Estate – Irish Town
Find the best Kingston vacation rentals here
Manchester


Little Ochie 
Alligator Pond
Mandeville Golf Club
Canoe Valley
Clarendon
Milk River Mineral Spa and Hotel 
Portland Ridge Cave
Jackson's Bay Cave
Portland Ridge
St Catherine


Spanish Town – (Emancipation Square)
Two Sisters Cave
Fort Clarence Beach
Hellshire Hills
Port Henderson
Hanover


Prospect Plantation Tour 
Mayfields Falls Reggae Style
Hanover Museum
Chukka Caribbean Adventures
Captain Watersports
St Thomas


Find the best Jamaica Resorts here
Bath Botanical Gardens
Bath Fountains
Stoke Hall Ruins
Johnson River Falls
Return from Jamaica adventures by parish to Jamaica Information
My Jamaica Blog keeps you up to date with news and reviews of the Best of Jamaica please subscribe below.  Thanks, see you again soon.
---