Jamaica Family Resorts

Travelling With the Kids?
 jamaica family resorts - Negril
Jamaica family resorts - Jamaica is extremely kids friendly and the family oriented resorts take great pains to ensure kids are fully entertained.  
Find the best Jamaica family hotels deals here
Jamaica family  resorts- Beaches Resort Negril is very family friendly with numerous activities for children including several Sesame Street characters.
Beaches Negril has a water park with plenty of activities and amenities for the whole family. Take advantage to their exchange program and visit their Ocho Rios Resort.
The Day Care Centres at Beaches Resorts offer trained carers for children and babies over 8 weeks old and the centres are well set up with comfortable sleeping areas for nap times.

Many toys, videos and Sesame Street characters are available to keep the little ones happy and entertained.
Carers look after the needs of your children giving you the choice to have some vacation alone time. Child friendly foods are part of the menu.

Find the best hotel deals in Negril here

Jamaica family  resorts
 - 

Ocho Rios



Beaches Boscobel – near Ocho Rios - This Jamaica resort welcomes famalies, couples, groups etc.

This resort has a new water park, a favourite of kids and adults alike.

If you want to include a game of Golf in your Jamaica vacation, the Sandals Golf & Country Club is close by with unlimited facilities.
Tennis clinics are also available at Beaches Boscobel, so take the opportunity to brush up on your tennis, learn to scuba dive or do some horse riding.

Beaches Boscobel is a fun-filled family oriented resort.



Hotels in Runaway Bay
FDR Resort and Spa Runaway Bay is a popular Jamaica family resort with kids-friendly foods like pizza, pasta dishes and more on the menu. Activities at the Yellow Bird Kids Club include daily arts and crafts, a variety of videos games, treasure hunts, dress-up parties and more.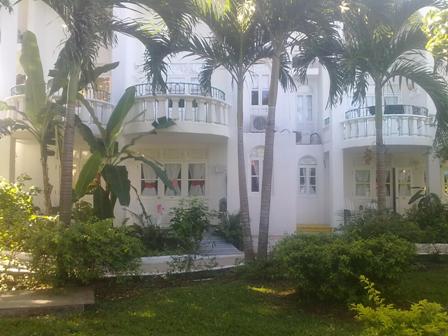 FDR Resort Runaway Bay
Find the best vacation deal rentals in Ocho Rios/Runaway Bay, here
Jamaica family resorts, : Trained nannies are available on site to take care of your little ones and keep them safe and entertained during the day, at no additional cost. They will also babysit after hours by arrangement. 
This is a favourite resort for a fun filled Jamaica family vacation.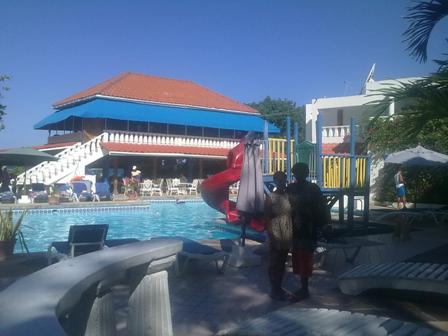 Clear Blue Skies over FDR Runaway Bay
| | |
| --- | --- |
| | Sunset Jamaica Grande all Inclusive - The Sunset Jamaica Grand stands majestic in the middle of Ocho Rios town overlooking the picturesque Ocho Rios Bay.  |
The facilities and amenities of this resort set the stage for a great Jamaica family resort vacation with its many swimming pools and pool plunges where children and all family members can play and have fun.
Hotels in Ocho Rios
With its many other amenities including kids activities, plus access to sister hotel in Montego Bay in the package, Sunset Jamaica Grande Ocho Rios is a fun filled family oriented resort.
jamaica family  resorts - Montego Bay
Iberostar Rose Hall Montego Bay - This is a favourite resort for lovers and families. Walk along the beautiful white sands beach of this hotel and take a refreshing dip in the warm ocean.
Take advantage of the water sports included in your package, while the kids have fun with the host of activities offered at the kids club for youngsters between 4 and 17 yrs.
Find the best Montego Bay hotels deals here
The Ritz Carlton, Rose Hall - I found this resort to be very spacious and quite beautiful. Rooms are tastefully decorated with bright Caribbean colours, with private balconies overlooking the grounds as far as the eyes can see.
The Ritz Carlton offers among others, children's activities and amenities, many restaurants and is a real nice Jamaica family resort vacation experience.
Hotels in Saint James Parish
Grand Palladium Resort Montego Bay - This Jamaica all inclusive resort  offers modern design and good value.  It consists of 90 king size suites with all the mod-cons with 450 junior suites.
All inclusive packages are always available so get best the value for your family resort vacation by booking everything up-front.
Then turn up and enjoy an idyllic sun sea and sand resort vacation at this excellent, good value, all inclusive Jamaica family resort.
Find the best Montego Bay vacation rentals here


Return from Jamaica family resorts to Jamaica Resorts

My Jamaica Blog keeps you up to date with news and reviews of the Best of Jamaica please subscribe below.  Thanks, see you again soon.
---