Jamaica Pictures 2
South Coast - Manchester and St Elizabeth
jamaica pictures 2 - Jamaica sunset in Treasure Beach St Elizabeth with Frenchman's Reef beachfront restaurant below.
jamaica Pictures 2 - The beautiful flowers are from my country house garden.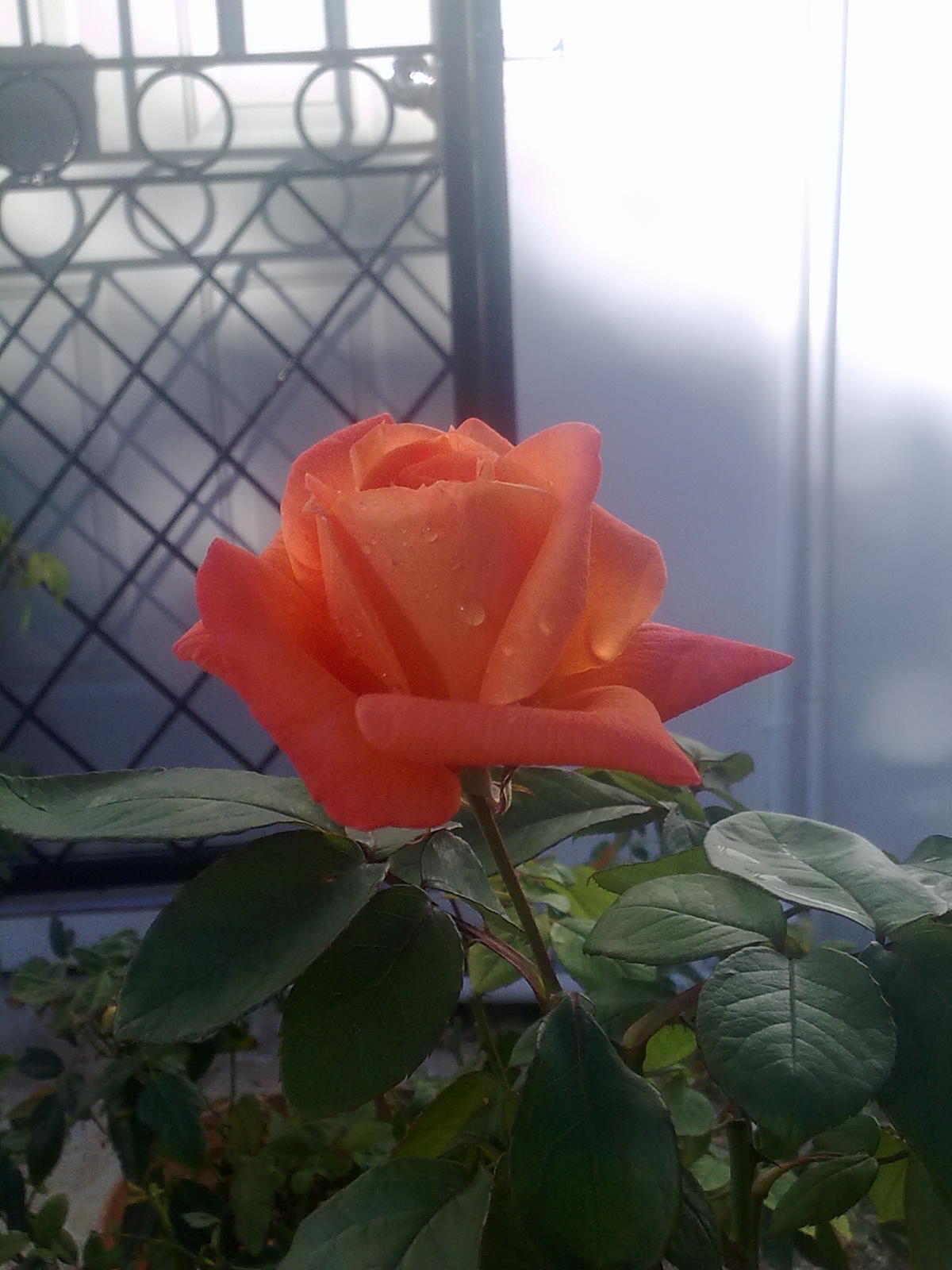 jamaica pictures 2  - Northern Caribbean University - Mandeville Jamaica
Here we have a picture of the Northern Caribbean University in Mandeville South Coast Jamaica. Below on the left is the University's Gymnasium and part of the grounds to the right.

jamaica pictures 2  - Seabreeze Hotel - South Coast Jamaica
These three pictures are views from the balcony of the Seabreeze Hotel, Yardley Chase St Elizabeth near Lovers Leap, overlooking the Caribbean Sea on a clear day and Alligator Pond in the distance to the left.

South St Elizabeth - Jamaica
Views taken on my early morning walks in Potsdam District  St Elizabeth enjoying the view of the coastal regions and the Caribbean Sea in the distance.

Little Ochie  Restaurant - South Manchester Jamaica
Little Ochie Restaurant on the beach is a wonderful rustic day out for sea food by the sea.   Order your seafood which will be cooked to order and choose a hut to sit and enjoy the sea breezes and some great reggae music playing for your entertainment.
There is a bar there too so grab a cool Jamaican  Red Stripe Beer while you kick back and await your sumptuous seafood meal by the Caribbean sea.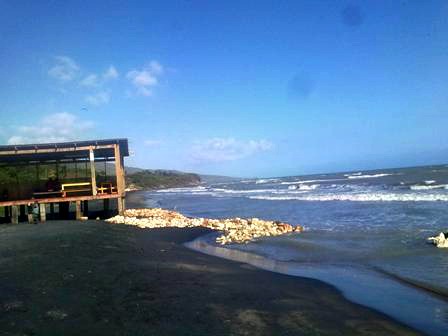 The sea is pretty rough here so not ideal for swimming but there is plenty of grey black sand for the kids to have fun playing in.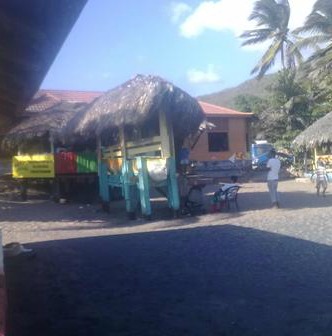 Return from Jamaica-pictures2 to Jamaica Pictures
Return from Jamaica Pictures2 to Jamaica Vacations
My Jamaica Blog keeps you up to date with news and reviews of the Best of Jamaica please subscribe below.  Thanks, see you again soon.
---