Jamaica Recipes 2

Liven Up Your Taste Buds Today
Plantain Tarts

Jamaica recipes 2 -  Ripe plantains are delicious deep fried; the partially rip plantain can be boiled and used as a side dish.  Here is a  recipe for a nice tasting plantain tart which is quick and easy to make.
Ingredients for Plantain Tarts
Pastry:
8 oz (230g) of flour
4 oz (115k) butter
2-4 tablespoon (30-60ml) milk



Filling

1 large ripe plantain peeled and cut into small pieces
2 oz (60g) sugar
1/2 cup (125ml) water
Half teaspoon nutmeg
1 tablespoon raisins - optional
1 tablespoon butter
1 teaspoon vanilla

  Method

Preheat Oven 450 degree F

Combine plantain sugar and water in saucepan

Place on low heat until plantain is tender

Remove from heat and add nutmeg, vanilla, raisins and butter

Leave to cool 



Make Pastry
Combine flour, butter and milk into dough 
Roll out dough on lightly floured board 
cut into about 6 rounds – 4ins each
Spoon filling onto rounds and fold over
Crimp with fork or finger tips around edges
Place tarts on baking sheet
Place in pre heated oven, bake for 10 mins
Reduce heat to 350F and bake for a further 20 mins
Remove and leave to cool
Plantain Tarts are a delicious treat and a great catch up snack.
Life Extension Products

Jamaica Recipes 2 - Christmas Cake 
| | |
| --- | --- |
| | Some of the fruits used in the Jamaican Christmas Cake are pre-prepared and left to marinate months before. No need to marinate glazed cherries and nuts which are added at the time of mixing. |
Preparing the Fruit for Jamaican Christmas Cake

Remove any unwanted debris from dried currants, raisins and prunes and soak in cold water for about an hour; rinse thoroughly and drain. Remove stones from prunes (if any) and blend currants, raisins and prunes together and place mixture in a glass container with lid.  
| | |
| --- | --- |
| | Add 1 pint (570ml)  of port or red wine and a cup (250ml)  of Jamaica white rum - ensure the liquid covers the fruit; cover and leave to marinate over time - 4-6 months is good.  Top up as necessary with wine to ensure the fruit remains below the liquid. |
 The fruits used in this recipe consist of marinated fruits as mentioned above.   Always drain liquid from marinated fruits before use to ascertain the volume of liquid being used.  
Jamaica Recipes 2
Jamaican Christmas Cake Ingredients:

8 oz (230g) butter 
8 oz (230g) brown sugar
1 tablespoon (15ml) browning
2 teaspoons (10ml) vanilla flavouring
1 teaspoon (5ml) almond flavouring
2 teaspoon (10ml) lime juice
1 teaspoon (5ml)  lime or orange rind
8 eggs
4 oz (115g) glazed cherries




1 lb  (450g) prepared mixed fruit (current,  raisins, prunes,)
2 oz (60g) mixed nuts chopped
1 teaspoon (5ml) nutmeg
6 oz (170g) breadcrumbs
8 oz (230g) plain flour
1 tablespoon (15ml) baking powder
1 teaspoon (5ml) mixed spice
1 cup (250ml) Jamaican white rum
1 pint (570ml) of port wine 
Pinch of Salt



Method
Line 10 inch tin with greaseproof paper at sides and extra layer on bottom
Mix butter and sugar until light and fluffy
Add browning, vanilla, almond flavouring, lime juice and rind.
Add eggs individually and mix well 
Add prepared mixed fruits, chopped nuts and glazed cherries
Mix breadcrumbs, flour baking powder, salt and mixed spice and add
Add rum wine mixture drained from fruit 
Pour mixture into prepared 10 inch baking tin
Bake in pre heated oven of 350 degrees for about 1 ½ to 2 hours.
Check after 90 mins if cooked using the clean blade test - if not done leave to cook for a further 30 mins.  Rove from oven to cool.
Jamaica Recipes 2 - Steamed  Christmas Pudding
Jamaica Recipes 2- If a steamed Jamaican pudding is your preference, divide  the above cake mixture into two steaming bowls and cook as follows:
Cover and ensure steaming bowls are water tight
Place in a steamer over boiling water to steam-cook
Top up boiling water pan until puddings is steamed cooked for approx 3 to 3½ hrs
Serve with your favourite topping or plain.
| | |
| --- | --- |
| | A Jamaican Christmas cake or pudding takes pride of place on most Jamaicans' Christmas dinner tables. No matter how full you are, there is always room for a small taste of this favourite Jamaican Christmas desert.  Click here for more Jamaica recipes  |
Jamaica Recipes 2 - Easter Spice Bun Recipe
Ingredients:
12 oz  (340g) plain flour
8 oz (230g) brown sugar
1 egg
1  teaspoon(5ml) cinnamon
1 teaspoon(5ml) nutmeg
1 teaspoon(5ml) vanilla
1 cup (250ml)  milk
1 cup (140g) raisins
1  tablespoon (15ml) butter
1 teaspoon(5ml) lime juice
4 teaspoon (20ml) baking powder
Method
Preheat Oven 350 F
Whisk egg, add sugar, melted butter and milk
Add to dry ingredients and mix until smooth
Add raisins
Pour into lined and greased loaf tin and bake for about an hour 
Glaze the warm bun by  mixing half cup of sugar and equal amount of water and boil until it becomes a paste.  
Apply glaze to bun using a brush and return to oven for 3-5 mins.
Remove and leave to cool.
Jamaica Recipes 2 - Sweet Potato Pudding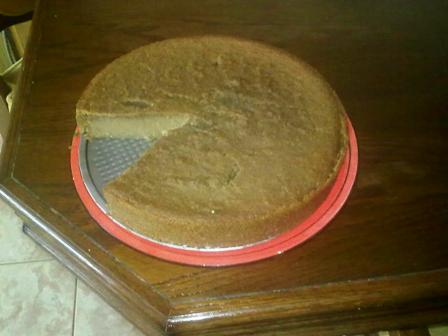 Ingredients:
2 lb (1kg) Sweet Potatoes 
1 cup (140g) flour
2 oz (50g) raisins 
1 teaspoon (5ml) baking powder
1½ cup (375ml)  milk (dairy or evaporated)
5 cups (1.3L) coconut milk or 2 dried coconuts
8 oz (225g) brown sugar
2 teaspoons (10ml) vanilla
1 cup (140g) corn meal
1 teaspoon (5ml) nutmeg
1 teaspoon (5ml) cinnamon
Pinch of salt 
Half cup (125ml) Jamaica rum
2 oz (60g) butter
1 cup (250ml) of red wine
Method:
Pre heat Oven at 350f
Grate sweet potatoes
Break and remove coconut from shell - grate Coconuts or cut in small pieces and blend
Mix grated potatoes, flour, raisins, cornmeal and baking powder.
Mix milk, coconut, sugar vanilla, nutmeg, cinnamon, salt, wine, butter and rum together
Pour milk mixture into potato mix and fold in and mix thoroughly until smooth
Pour into a greased 9/10 inch in baking tin
Place in oven on middle shelf and bake for 1-1½  hours until cooked – check centre with clean blade for firmness
Remove from oven leave to cool
Serve hot or cold.  Add your favourite cream topping or ice cream if desired.
Return from Jamaica Recipes 2 to Jamaica Recipes
My Jamaica Blog keeps you up to date with news and reviews of the Best of Jamaica please subscribe below.  Thanks, see you again soon.
---