Jamaica Travel Tips 

Jamaica travel tips - Off peak season (mid April to mid December) is the best time to travel to Jamaica price wise;this is the summer time period and temperatures are at their highest between June and August.
Find the best Jamaica family hotels deals here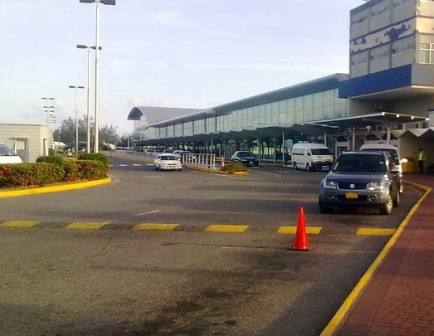 Norman Manley International Airport Kingston Jamaica
Find the best Kingston Hotel deals here
During the off peak season, (mid-April to mid December) hotel rates reduce considerably so save money and get an excellent deal to your Jamaica vacation destination.
Jamaica travel tips
Getting from Norman Manley International Airport to New Kingston takes about 40 mins. Arrange a pick up beforehand or take the official airport taxis with offices in the arrival lounges at both airports. 
Find the best luxury Jamaica hotel deals here
Regular taxis are also available on the concourse but ensure the vehicle that you choose is a public passenger vehicle (PPV); they carry red plates. Red plates mean they are officially licensed by the Jamaica Transport Authority to carry public passengers.

Jamaica travel tips - Currency
| | |
| --- | --- |
| J$100.00 | J$50.00 |
Currency - Jamaican dollar notes are issued in $50, $100, $500, $1000 and $5000 notes, with coins in $1 $10 and $20. Hotels and business in the predominantly tourist areas quote in US$ - the international currency but J$ is acceptable everywhere in Jamaica.
If you pay in US$ in Jamaica, change will be given in J$. When on the road small notes are essential. For money transfers look out for the nearest Western Union.
Trip A Day Giveaway!
| | |
| --- | --- |
| J$500.00 | J$1000.00 |
Jamaica Travel Tips - Power Supply 
Electrical current – Jamaica's electrical current is 110v. Modern properties and residences may have a combination of 110v and 220 volts. For 110v flat two plugs are used and for 220v flat 3 pin plugs (UK type) are used.
Jamaica travel tips - Pack- Pack sun screens, lotions and insect repellents, wipes and tissues and any medication that you may be reliant on.
| | |
| --- | --- |
| J$5000.00 | J$5000.00 |
Tipping is widely expected in Jamaica but most all inclusive hotels operate a no-tipping policy which is enforced. Tipping to me is down to the discretion of the individual and I will leave it there.
Trip A Day Giveaway!
Jamaica travel tips - Charter flights - Charter flights from UK, USA and Canada are a cheaper option of getting to Jamaica.
Although fares are cheaper than on the scheduled commercial flights, there is little flexibility to change or extend your stay, you will be guided by the charter company.
Charter Operators to Jamaica
United Kingdom (UK) to Jamaica is a major charter flight route with charter flights coming into Montego Bay. Save on flights by booking charter, however, flight times can be inconveniently scheduled.
Good low fares can be found if you can fit in with unpredictable flight times.
Charter operators from UK to Jamaica include: 
• British Airways Holidays
• Caribtours
• Cosmos Holidays
• Thomas Cook Airlines
• Thompson Holidays
Jamaica travel tips - Fly charter to Jamaica from Canada on Wesjet and Sunwing Airlines also JetBlue Airways from USA to Montego Bay Jamaica.
Fly to Jamaica from USA, via Miami in 90 mins or New York to Montego Bay in 3.5hrs
Weather
Weather - Jamaica has tropical weather all year round. High rainfalls are traditionally expected in May and October. Some parishes enjoy more rainfall than others and are evident by the lush green country sides.
Coastal areas are warmer during the day time average 30c but are kept cool by the trade winds off the Caribbean Sea that fans the island during the daytime and cools down in the evenings to a comfortable average 22c.  
Higher altitude parishes such as Manchester and parts of St Elizabeth on the south west coast, experiences much lower temperatures, particularly during the winter months.

Generally, dry, clear blue skies time is between December to April. May/early June is wet...mid June/July overcast few showers in afternoons but warm and sunny the majority of the time.
August to September, watch the weather forecasts as we are in the Atlantic hurricane belt season. October another high rainfall month. Dries up again Nov - Dec. Hurricane season ends last day of November. 
South West Coast Jamaica
South Coast Jamaica - If you prefer some cooler weather choose Jamaica's south coast in the winter months as your vacation destination.
The quiet rustic beaches of Treasure Beach and their surrounds are a pleasure for the more laid back visitor at any time of year.
Walk the beach or around the village and meet and mingle with the locals and see a little of "real Jamaica" – no hustlers here – meet friendly locals and other visitors.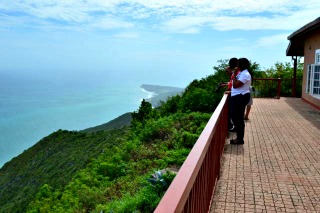 Lovers Leap Restaurant Balcony South Coast Jamaica
Favourite south coast hotels and B&Bs include.

• Idlers Rest Beach Hotel,
• Waterloo Hotel, 
• Jakes Hotel villa and Spa
• Sunset Resort Villa 
• Treasure Beach Hotel 
• Ashton Great House 
• South Shore Guest House
• Nuestra Casa Guest House
Take the Black River Safari tour and meet the Jamaican crocodiles among other wildlife.
On the Appleton Estate Tour you will see how Appleton Estate Jamaica rum is made; look at their collection and learn about the many different Jamaica rums are produced by Appleton Estate. Sample at your own behest and take away from Appleton Estate your souvenir bottle of Jamaica rum.
Visit YS Falls and play in the fascinating waterfall that gushes from the mountains on its way to the sea. Take the jitney ride up to where the falls begin and experience a true hidden Jamaican gem.
| | |
| --- | --- |
| | Visit Little Ochi at Alligator Pond and try some of the best freshly prepared sea foods Jamaica has to offer.  No fuss here...no dress up....very laid back atmosphere with strong seas and a great Caribbean Sea view. |
Bubbling Spring Mineral Bath is located on Jamaica's south coast, off the main at Point Hill in Middle Quarters – famous for spicy shrimp.
Bubbling Spring is also known as the "healing stream" based on the the mineral properties of the water which is said to ease problems such as back pain, arthritis swollen joints
Tourist and locals alike flock to experience the curiosity of this spring rich in minerals. Activities are mostly for kids and include, go-carting, bounce-about, ball games and more.
Jamaica Travel Tips - North Coast
Ocho Rios - Ocho Rios is now very much a tourist town cruise with regular cruise ship stopovers. Dunn's River Falls being the most well known attraction has heavy traffic on cruise ship days.
If you are already on the island, visit Dunn's River Falls on a non-cruise ship stopover day. Bring a change of clothes and water shoes with good grip. Your camera is essential so pack a waterproof container to protect it.  
You need to be quite fit to walk the falls but there are exit points along the way if you need them. Take small amounts of cash and leave your prized jewellery at home and have a great day.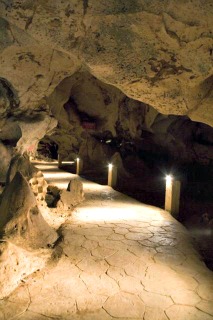 Green Grotto caves Ocho Rios Jamaica
When in Ocho Rios check out the beautiful Green Grotto Caves in and discover another Jamaican hidden gem.
Visit Dolphin's Cove Ocho Rios and swim with the friendly Dolphins. Stick around and explore the lush tropical rain forest which surrounds the Cove. Make a day of it.
Jamaica Travel Tips - Blue Mountains
The range of the Blue Mountains incorporate four parishes on the eastern side of Jamaica - St Andrew Portland, St Mary and St Thomas. The flora and fauna to be found on the mountains are varied and indigenous to Jamaica and some are found solely in the blue mountains.
 Jamaica's world famous Blue Mountain Coffee in grown and produced here. 
Return from Jamaica travel tips to Jamaica Travel
Return from Jamaica travel tips to Jamaica Vacations 

My Jamaica Blog keeps you up to date with news and reviews of the Best of Jamaica please subscribe below.  Thanks, see you again soon.
---