Jamaica Vacation Rentals

Looking for a Rental?
Jamaica Vacation Rentals -  A villa or an apartment vacation rental gives you the flexibility to get out and see some real Jamaica. Not being confined to an all inclusive, you are more likely to venture out and find out a little more about what Jamaica has to offer.
Often visitors change their minds about their all inclusive  having ventured out and discovered the ideal little hotel or a villa with which they fall in love, never to return to an all inclusive.
Find the best Kingston vacation rentals here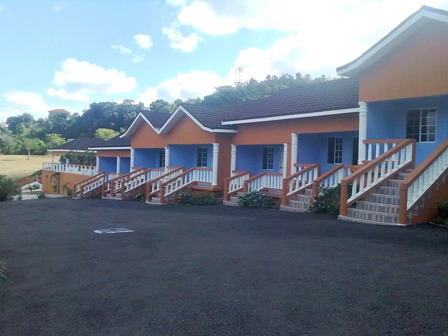 Southern Comfort Guest House St Elizabeth
Type - Jamaica has many villas rentals, some are quite large to accommodate groups or families and other are suitable for couples or a few friends or singly. There are luxury Jamaica villas run by hotel chains located on a beach fronts.
There are those villas run by agents and some run by the owners.

Owners are required to be a member of an association of Jamaica Villa Rentals and must meet certain required standards to qualify.
Explore - Whichever Jamaica vacation rental is ideal for you, the experience will allow you to venture out and explore. If you choose a villa vacation, you may want to book transport to take you around to see the beauty of the real Jamaica that can only be found through exploration.
However, if you are in one of Jamaica's main cities, Kingston or Montego Bay a reliable taxi driver may be all you need.
Booking - You can book on line direct by contacting the owner direct or through an agency or via your travel agent.

A full description and several pictures are available on line of villa rental accommodation.

You can also read reviews of previous users of villas, apartments or holiday houses, which can be of great assistance when trying to decide which one suits your needs.
Find the best Ocho Rios Hotel deals here
Vehicle hire - If you decide to hire a vehicle for your Jamaica vacation; with driver is sometimes a good option as the driver will be more familiar with the roads and you can relax and be chauffeured around.
If that will take you over-budget, then official taxis are readily available.

Official taxis in Jamaica have red Licence Plates signifying they are registered public passenger vehicles.
If you prefer to self drive hire a vehicle and explore  and remember, in Jamaica we drive on the left.

Find the best Negril vacation rentals
Location - Whether you choose the glitzy Montego Bay, the laid back Negril, the gushing shores of Ocho Rios or the off the beaten track of the south west coast, a Villa Rental Vacation gives you the opportunity to mix and mingle with friendly people and experience some real Jamaican hospitality and make some new friends.
Return from jamaica vacation rentals to Jamaica Holidays
My Jamaica Blog keeps you up to date with news and reviews of the Best of Jamaica please subscribe below.  Thanks, see you again soon.
---