Kingston Jamaica Hotels - St Andrew
Kingston Jamaica Hotels - Having lived and worked in Kingston Jamaica for several years, I am quite familiar with the main Kingston hotels and their locations, having socialised at many of their pool bars, dining out and various functions.
Find the best Kingston activities here
Kingston hotels mostly cater for the business traveller but families and friends also enjoy their Kingston hotels experience. There are no all inclusive hotels in Kingston but you can expect a full breakfast included in your room rate.

Kingston Jamaica Hotels

Kingston Jamaica Hotels - There are many restaurants and eating places within New Kingston and its surrounds, within walking distance.  So the choice to eat at your hotel or venture out and live a little is there.
Here are a few well known New Kingston hotels within walking distance of each other:

Jamaica Pegasus
Altamont Court 
Hotels in Kingston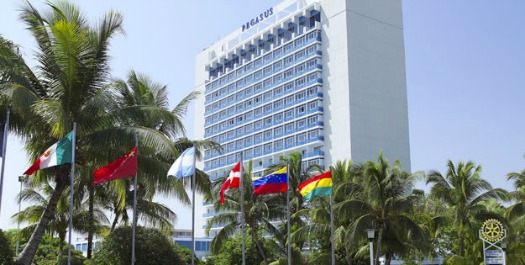 The Jamaica Pegasus is probably the most well known and the Spanish Court, which is a recent addition to New Kingston is an impressive boutique hotel. 
The first two on the list are high rise, buildings overlooking Emancipation Park New Kingston, and depending on how high up you are; give a panoramic view of Kingston and St Andrew and the Kingston Harbour.
The Jamaica Pegasus Hotel
The Jamaica Pegasus Hotel is a favourite for Sunday brunches in the downstairs country kitchen restaurant overlooking the pool.  Upstairs you will find a café opened 24/7 where you can have sit down for lunch, a quick snack or indulge in a delicious pastry or ice-cream…or even both together! 

Find the best Kingston vacation rentals here
Sit in the foyer of the Pegasus and watch a football game or whatever special event is happening at the time on the big screen.  This is real nice as it brings a mix of people together in a social environment.  Here you are very likely to meet ordinary/famous Jamaicans and visitors alike. 
Take a walk downstairs through the Pegasus Art Gallery and appreciate the artistry of Jamaican painters and sculptors.
The Courtleigh Hotel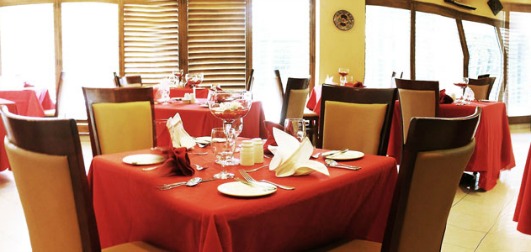 The Courtleigh Hotel is within a stone's throw of the Pegasus with the Hilton Kingston as its neighbour and facing Emancipation Park across the Road.  
This is a high rise building with great views and I particularly like to hang out with friends at their Pool Bar on a tropical Jamaican Friday evenings or at their music bar on a Friday evening.

Find the best Jamaica family hotels deals here
The Terra Nova Hotel

The Terra Nova is on Waterloo Road near Devon House and is about 15 mins walking distance from the Hilton Kingston.
The Terra Nova is a Boutique hotel with stylish accommodation and a varandah restaurant which serves delicious food. 
My favourite place is the piano bar where I often sit and enjoy a glass of red which while the piano player does his thing. 


Find the best Kingston vacation rentals here
Kingston Jamaica Hotels - The restaurant is airy and relaxing and the food is good – kind a pricey some would say, but as an occasional treat, I just love this place.  The bar tender (the one who mixes the drinks) has been there for many years and I find him friendly and very pleasant. 
Patrons are a mix of visiting/local business executives, doctors, lawyers etc. - all in all, a very pleasant experience.
The Spanish Court Hotel
Spanish Court Hotel is a new addition to New Kingston and some would say has superseded the ambiance of the older hotels.  It is no higher than three storeys and is decorated in predominantly white complimented by other vibrant colours. 

As you walk into the hotel the reception area is comfortably welcoming with its modern décor.  I have just read the testimonial page on their website which is quite impressive – I look forward to experiencing the Spanish Court first hand in the near future.

The Altamont Court Hotel
Altamont Court Hotel is another reasonably sized business hotel in New Kingston just a stones' throw away from the Chelsea Jerk Centre on Chelsea Avenue. 
My experience of the Altamont Court is limited to attending conferences and presentation events.  Room rates are lower than some of the other hotels and if you are on a budget, this may be more affordable.

Find the best last minute Jamaica hotel deals
 Hotel Four Seasons
Kingston Jamaica Hotels - The Hotel Four Seasons is a smaller property situated within a garden of trees and green vegetation.  Although it is central new Kingston – you do not feel like you are in the centre of city life in here.  It is peaceful and calm with that rural feel you get from being out of town.

I have had many lunches at this hotel.  The restaurant is spacious – again catering for the business diner – but if you need a little quiet space, that can be found too.

Kingston Jamaica Hotels
Find the best Kingston Hotels deal here

Other smaller Kingston accommodation properties include:
Christar Villas
Mayfair Hotel
Morgans Harbour Hotel and Marina (Port Royal)
Indies Hotel
Hotel Prestige
Reading Reef
Shirley Retreat House

Please share your Best Kingston Jamaica Hotel experience by completing the form at the end of this page.
Return from kingston jamaica hotels to Jamaica Hotels
Return from  kingston jamaica hotels to Jamaica Vacations
Have a great story on your best or fun Jamaica hotel?
First time visitors always want to know the best hotels to stay in Jamaica. Special treatment never goes unnoticed, share your best Jamaica hotel experience and let's get some feedback.

My Jamaica Blog keeps you up to date with news and reviews of the Best of Jamaica please subscribe below.  Thanks, see you again soon.
---