Kingston Jamaica Pictures
Residential and Scenery
kingston jamaica pictures - The pictures below were taken just before sunset in upscale residential Kingston shadowed on one side by Jamaica's mountainous regions and in the distance on the other side, complemented by the sight of the Kingston Harbour in the distance.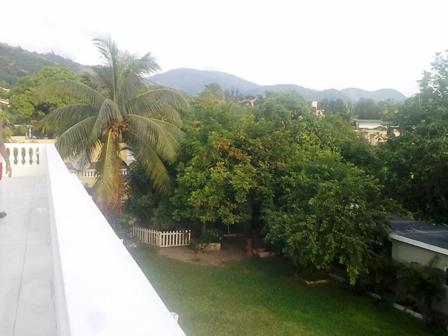 Residential uptown Kingston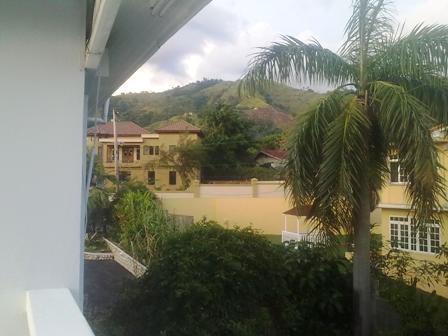 Residential uptown Kingston
Kingston Jamaica Pictures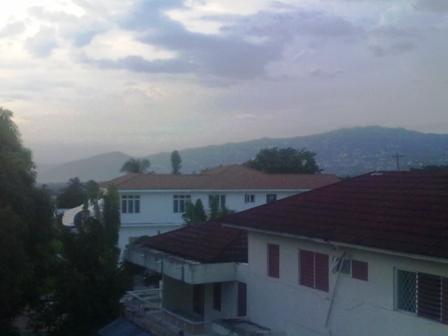 Residential uptown Kingston
The beauty of upscale Kingston and St Andrew  is highlighted by the lush green lawns and beautiful flora and fauna of residential uptown Kingston.  
The richly painted homes overlooked by great views of the mountains to the north and Kingston Harbour to the south represents some of the best of what Jamaica has to offer.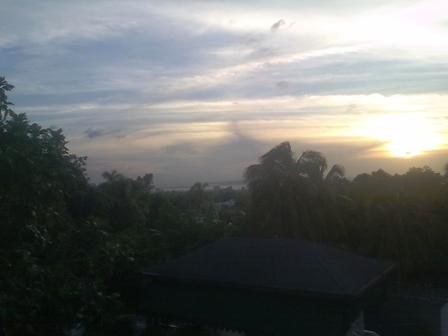 Residential uptown Kingston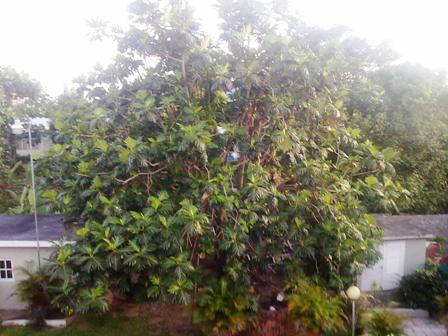 Breadfruit Tree in Kingston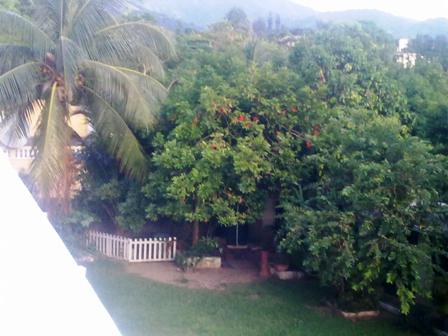 Residential uptown Kingston
Kingston Jamaica Pictures - Devon House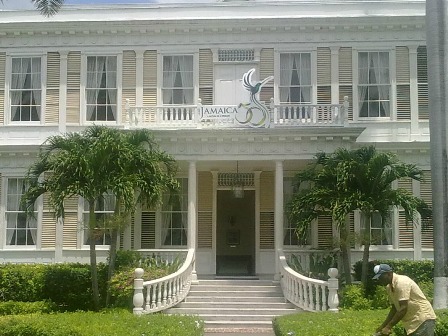 Devon House
Visit Devon House in Kingston - take a tour of the house and learn the history of this national monument.  Take a walk through the grounds of this property and check out the gift shops, restaurants,  and try a delicious cone or cup of the many flavours of Jamaica's famous Devon House I Scream.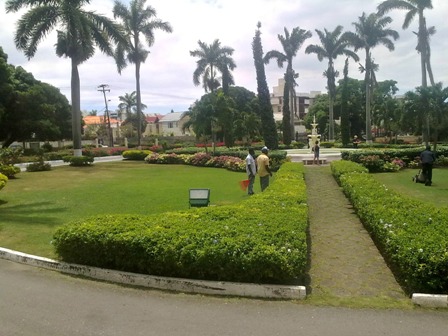 Grounds Devon House
My favourite Devon House I Scream is pistachio nut flavour and needless to say while I was there recently taking these pictures, I simply could not resist a single cone, which was absolutely delicious.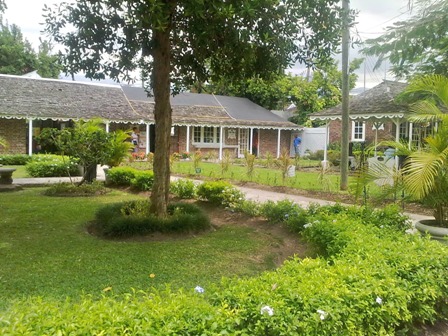 Gift Shops Devon House
On my recent visit, I noticed that the Devon House Pastry Shop has added a nice touch of an open air french style snack area to sit and enjoy the atmosphere and whatever pastry or snack you decide to indulge in on your visit.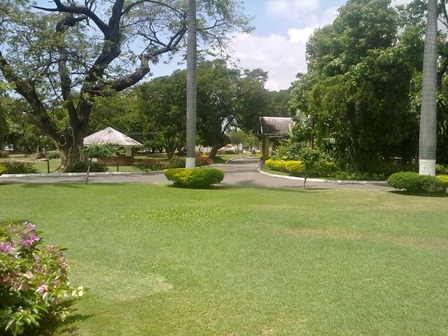 Grounds Devon House
They serve patties, pastries, and snacks to die for and everything is freshly baked or prepared on the premises, including the "Devon House I Scream".

When I worked in  Kingston, Devon House was one of my favourite places to go during my lunch break, it is essentially a park in the centre of uptown Kingston where you can relax and enjoy some quiet time, have lunch or meet up with friends for dinner.  
Side view Devon House
The food at the Devon House Grog Shoppe Restaurant is excellent and although they have an indoor Restaurant and Bar, the outdoor dining area is a favourite for most people.  

Return fron Kingston Jamaica Pictures  to Jamaica Pictures
Return from Kingston Jamaica Pictures to Jamaica Vacations
My Jamaica Blog keeps you up to date with news and reviews of the Best of Jamaica please subscribe below.  Thanks, see you again soon.
---