Munro College Jamaica 
Munro College Jamaica stands regal on the slope in the cool hills of Potsdam St Elizabeth known locally as Munro.  It sits on many acres of grounds on the hill with a marvellous view of the Caribbean sea in the distance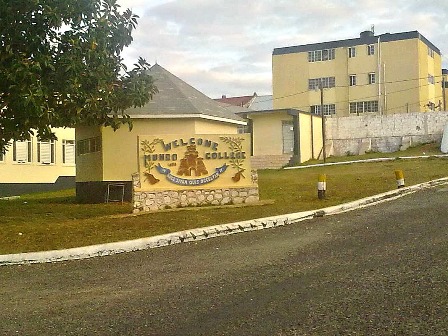 Entrance to Munro College Potsdam St Elizabeth
In the early 18th century  these lands were donated by a landowner to a trust with instructions that a school should be built for the local "poor children".  
While a few decades passed before this wish came to fruition, come it did and Munro College has seen many changes over time.
Munro College is a boarding school for boys from secondary up to pre university level.

 Children from all parishes of Jamaica have at one time or another attended Munro College.

There are also children from abroad who are sent to Jamaica to attend Munro College up to pre-university level.
Munro College Jamaica
Find the best St Elizabeth Hotel deals here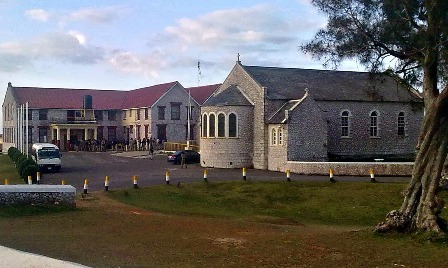 Munro College Potsdam St Elizabeth
Today, the buildings of Munro College have expanded with modern concrete structures but certain areas of the College still retain their original cut stone style.  In fact, the chapel appears untouched by time and stands resplendent evidencing the original 17th century building style of Munro College.
Find the best attractions in Saint Elizabeth here
Munro College Jamaica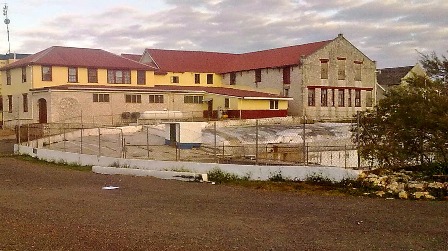 Munro College Buildings Potsdam St Elizabeth
Munro College is a sought after boarding school for boys, although not all boys who attend are boarders.  It is a delight to meet these young people on my morning walks.   From what I have learned about the reputation of this school, while there have been changes overtime, it is still a sought after institution for secondary school boys. 
In 2012/13 Munro's Sixth Form Academy admitting young ladies with their uniform being navy blue and white complimented with a gold trim  their ties. 
Find the best restaurants in Saint Elizabeth, here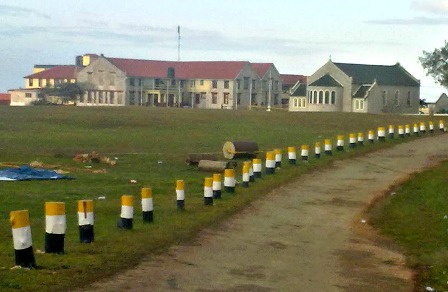 Munro College Grounds Potsdam St Elizabeth
If you are a Munro old boy, share your memories of your Munro College days, I am sure other would love to hear about them.   In Jamaica people are very proud of their high schools and are happy to claim theirs as the best.  
Find the best vacation rental deals in St Elizabeth here
So let's start a trend and educate those who might be thinking of sending their young boys, and now girls, to Munro College next term.  

For specific information on attending Munro College, parents should write to  the principal at Munro College P O, St Elizabeth Jamaica.
Boarding Accommodation in Munro St Elizabeth
Need boarding accommodation within walking distance of  Munro College  for your Sept 2015 Munro accepted boy?  

Complete and submit the contact box below and submit for further discussion.

Return from Munro College Jamaica to Jamaica Parishes
My Jamaica Blog keeps you up to date with news and reviews of the Best of Jamaica please subscribe below.  Thanks, see you again soon.
---