Southfield St Elizabeth Jamaica
Southfield St Elizabeth is one of the 14 communities that comprise the Junction Development Area (JDA) and consists of  the following ten (10) districts:
Find the best attractions in Saint Elizabeth here
Southfield proper
Mayfield 
Yardley Chase 
Seaview 
Queensbury 
Bellevue
Seniors Run 
Congo Hole 
Round Hill 
Powell Town
These 10 districts are located in South East St Elizabeth. The population of the Southfield districts is approx 4,370 people with an estimated 1120 households, with a mean household size of 3.9. Source Statistical Institute of Jamaica - STATIN.
Southfield St Elizabeth 
Find the best St Elizabeth Hotel deals here
Southfield Square is busy daily with taxis and passengers starting, transiting or ending their journeys there.  Stop here to top up on gas, or have a quick lunch.
If you need a pharmacy, do it here as you may not find another until the next main town of Black River. 
Hotels in Treasure Beach
Shopping in Southfield St Elizabeth
If you are driving through South St Elizabeth Jamaica - south to west, the Kinkead road takes you from Junction through residential districts such as Ballard's Valley and Top Hill off the main, through to Southfield Square, down to Treasure beach, Black River, right through to Negril.
Look out for the Top Hill Primary School and the sign for the School for the blind.
Stop at Kinkead Square for the Internet Cafe upstairs or drive through to Southfield...look out for the 200 yr old St Mark Church on the left as you approach Southfield Square.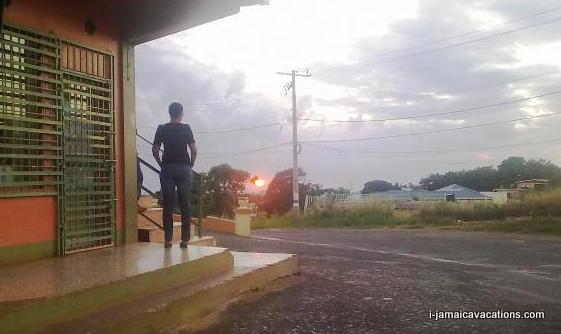 Kinkead Square Southfield St Elizabeth
Turn left at St Mark Church for Lovers Leap or continue to Southfield Square for shopping, lunch or to top up on gas or your funds at the ABM.  
Businesses in Southfield square include Supermarkets, hardware, haberdashery, hairdressers, farm store, pharmacy, gas station, florists, internet cafe, furniture store, eateries and more.  
You will also find churches, schools, guest house, small hotel and the tourist attraction of Lovers' Leap close by.
The Southfield Post Office serves all its surrounding communities .  
No door to door postal delivery is done in the rural areas of Jamaica. The Post Office is a focal point where the locals collect their mail and catch up on the latest news. 
Southfield St Elizabeth - Lovers Leap 
Find the best Jamaica family hotels deals here
The Lovers Leap Attraction has re-opened and is just around the corner from Southfield in the district of Yardley Chase.  If you are in the area, stop by before you leave – lunch is available at the restaurant and enjoy the fantastic view of the ocean below the mountains.  Expect to pay a small entrance fee.
The track from Lovers Leap down to the sea has recently been repaired and upgraded.  So if you are wearing appropriate footwear, take a trek down the Lovers Leap track or far enough to get a unique picture moment.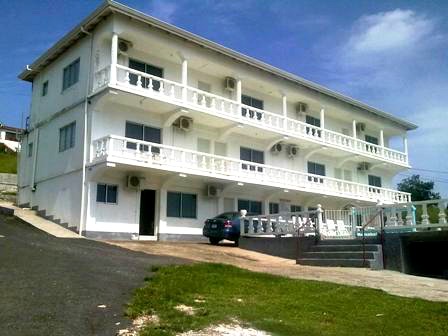 Lovers' Leap Guest House St Elizabeth
While you are in the area, look out for the Lover's Leap Guest House. Need a place for a short stop over?  Speak to Mrs Burton at Lovers Leap Guest House who will accommodate you at reasonable rates. 
Ocean Breeze Hotel St Elizabeth
A little further down the road beyond Lover Leap, you will find the Ocean Breeze Hotel which is a secluded small hotel (about 18 rooms) with facilities for functions/special celebrations such as birthdays, weddings... 
It also has a fantastic view of the Caribbean Sea and looks out to Alligator Pond and its surrounds.  
Leaving Southfield
From Southfield square the road winds down to the next main land mark, Cross Road's Shell Gas Station.  You will have a great view of the sea and the Treasure Beach areas as you descend the hill through the Seaview District…unless of course, you are the driver as I always seem to be!  
Southfield to Treasure Beach 
Turn left at the Shell Gas station in Pedro Plains; for Treasure Beach. Stop by Jack's Sprat or Frenchman's Reef Seafood Restaurant for a bite by the sea.  
Read more on Treasure Beach St Elizabeth Jamaica

Take a dip or just lounge on the beach and enjoy the view of the Caribbean sea in its splendour.   If you continue ahead west this road winds through several sleepy communities with some great coastal views on the way and eventually back on the main to Black River. Look out for the many potholes!
Return from Southfield St Elizabeth to Jamaica Parishes
Return from  to Jamaica Vacations
My Jamaica Blog keeps you up to date with news and reviews of the Best of Jamaica please subscribe below.  Thanks, see you again soon.
---