Top Hill St Elizabeth Jamaica
Top Hill St Elizabeth is a small residential district which stands between Junction and Southfield St Elizabeth.   
This district is on the south side of St Elizabeth where elevated areas enjoy a fantastic view of the Caribbean Sea.  The area has a Primary School; is home for the Marantha School for the Deaf and a Home for the Aged. 
Find the best Attractions in Saint Elizabeth
Places of Interest 
Being a residential area, places of high interest are few here, but I have found at least one house which dates back over 100 years still standing strong in its original form.
Places of interest in St Elizabeth are easily accessible from here.  These include Lovers Leap, YS Falls, Little Ochie Seafood Restaurant at Alligator Pond and Black River Safari.  
The coves of Treasure Beach and Alligator Pond are within easy travelling distances.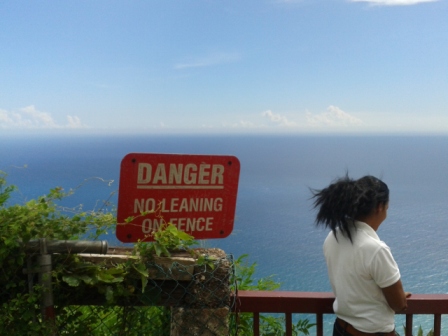 Lovers Leap balcony Yardley Chase St Elizabeth
Top Hill St Elizabeth Jamaica
How to get there 
You can get to Top Hill St Elizabeth from Kingston or Montego Bay airports.  The ride from Kingston airport picks up Highway 2000 off Mandela Highway which goes through to the May Pen leg and then back on the main through Clarendon, Manchester and into St Elizabeth.  
At taxi or a pick up from either airports will get you there within approx 3 hrs, traffic allowing.  Airport pickup or drop off might set you back approx $200 for 1-4 persons. Distance is approx 110km.
Things to do 
There is not much activity in Top Hill apart from everyday living. Entertainment for residents here is often special events organized by  local entrepreneurs, schools and church and other groups. 
Places to stay 
Guest Houses and small hotels are within close proximity in Junction, Southfield and Treasure Beach St Elizabeth.
Where to eat 
For eating out, Junction, Lovers Leap (rest) and Treasure Beach are easily accessible. Reliable transport will be needed as taxis in south St Elizabeth are not readily available late into the night. 
Safety 
This is a quiet sleepy district for the most part and safety is not a big issue but street smarts must always be applied in all circumstances.
The People
The people as with the majority of the districts of south St Elizabeth are predominantly farmers with a mix of professionals, entrepreneurs and self employed.
Top Hill St Elizabeth Jamaica
Shopping 
There are several small businesses including Electrical Appliances, Farm Stores, an Internet Cafe, gas station and grocery stores. The main shopping areas are at Junction and Southfield Square.
Junction Shopping Plaza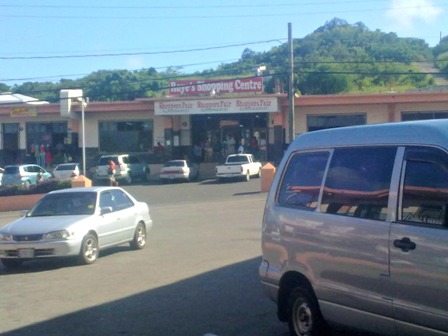 Junction Shopping Plaza
Hospitals 
Clinics and medical centres at Junction St Elizabeth serve the community and the nearest Hospital is at Black River. Hospitals (2) in the neighbouring parish of Manchester are also accessible to the District. 
Night life 
Nearest place for night life is Junction for restaurants, night clubs and other places of entertainment.  Many local bars are open within the community. 
Beaches
Nearby Beaches are those at Treasure Beach St Elizabeth which are roughly 30 mins ride away.  Alligator Pond is also another choice.
Internet and cell phone  access  is available in the area.
Bellevue District St Elizabeth
Return from Top Hill St Elizabeth to St Elizabeth Jamaica
My Jamaica Blog keeps you up to date with news and reviews of the Best of Jamaica please subscribe below.  Thanks, see you again soon.
---