Visit Jamaica Tips
Visit Jamaica Tips:
Experience Jamaica first hand and form your own opinion. 
If you plan to rent a car in Jamaica you will need to be over 23 yrs with full driver's licence.
If you plan to drive in Jamaica, we drive on the left and the steering is on the right.
Find the best Montego Bay Attractions here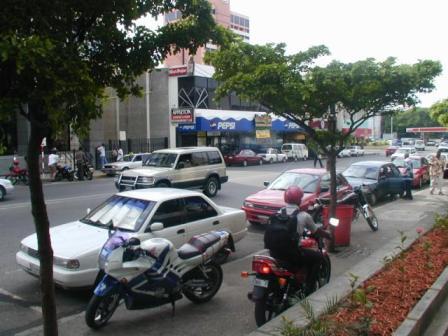 Knutsford Boulevard St Andrew Jamacia
Visit Jamaica Tips
If you self drive, avoid giving rides to strangers – street smarts never lets you down!
If you are first time visitors and want to explore, hire an experienced tour driver so you can relax and enjoy the ride.
If you plan to walk Dunn's River Falls or any other Jamaican waterfall, good water shoes to protect your feet and a change of clothes is good to have.
A waterproof camera case or even a zip lock bag will protect your camera from water damage.


Dunn's River Falls gets very crowded on cruise ship stopover days.  A private tour on a non cruise ship day may be a more satisfying experience.
Find the best Ocho Rios Attractions here
Visit Jamaica Tips - Driving in Jamaica
 My Visit Jamaica Tips:
Driving in Jamaica is a breeze, just be careful and remember that the roads are not as wide as you may be used to. 
Roads through the mountains are narrow and very winding.   
Keep in lane at all times and be aware of on-coming traffic.  
Sound your horn on blind corners.
If you really want to know more about Jamaica and its people, get out and about – Highway 2000 is excellent for driving….main roads are good…adhere to the speed limits and look out for the unsuspecting potholes and some erratic drivers.  
Hiring a public passenger vehicle with a driver gets you around and allows you to better appreciate scenic Jamaica. Shop around and if the price sounds high, bargain.  
Find the best vacation deal rentals in Ocho Rios/Runaway Bay, here
Visit Jamaica Tips
When taking taxis, look for the red plated vehicles; they are insured to carry public passengers. 
All public passenger vehicles (PPV) in Jamaica carry red plates.
White plated vehicles are privately owned and insured for personal use only.
Be friendly, respectful and street smart and enjoy your Jamaica travel experience.
Changes in Jamaican Law relating to use of Marijuana (Ganga)
On Monday 2nd June 2014, Cabinet approved certain changes to the law relating to ganja.
These relate to the possession of small quantities of ganja for personal use, the smoking of ganja in private places and the use of ganja for medical/medicinal purposes.
Approval has been given also to a proposal for the decriminalization of the use of ganja for religious purpose   .....read more here
Return from visit jamaica tips to Travel Jamaica
Return from visit jamaica tips to Jamaica Vacations
My Jamaica Blog keeps you up to date with news and reviews of the Best of Jamaica please subscribe below.  Thanks, see you again soon.
---