Westmoreland Jamaica
 
Home of Negril's 7 Mile Beach
Westmoreland Jamaica is on the western tip of the island; very attractive on the coastal lowlands and unspoilt on the higher grounds.  
Savanna-la-mar is the capital, and Negril its main tourist resort with beautiful aqua marine Jamaican shores and pristine soft white sand beaches is the playground of visitors worldwide.
Bordered by Hanover to the north, with St James and St Elizabeth to the east, Westmoreland is 789.54 sq km with a population as at end of year 2012 of 144,817.  Source STATIN Jamaica
Westmoreland Jamaica - Negril
Find out here what Negril Jamaica has to offer
Negril is a village resort with its white sand beaches stretching for miles along the crisp aqua marine Caribbean Sea – some say its 7 miles, others say it less by memorable it definitely is. 
The northern side of Negril on the Norman Manley Boulevard is dominated by all inclusive resorts on fine white sand beach fronts. www.yourjamaicantourguide.com
Find the best Jamaica beach hotels deals here
West End Negril is a narrow long windy road populated on both sides with small privately run hotels, villas and cottages for a more intimate or a quieter Jamaica vacation choice.   
You will find many restaurants, bars, gift shops, floating bars etc. The local people are friendly and the atmosphere is very relaxed. www.cheftours.5u.com
Find the best Negril attractions here
Adventures and Attractions
Negril Hills Golf Course
Westmoreland Attractions
West End Negril
Negril Point Lighthouse
Rick's Café 
Negril Caves
Negril Cliffs
Blue Hole – Savana la Mar
Seven Miles Beach
Jamaica Whitewater Expedition – Cabarita River Negril
Kool Runnings Waterpark Negril
Negril Scuba Centre
Ray's Water Sport Negril

Copeland Watersports
Wild Things Watersports
Premium Parasailong
Blue Water Watersports
Alexander Herbie Watersports
Pickled Parrot
Marine Life ventures Co Ltd
Copeland Dixon Watersorts
Barry Watersports
Hungry Lion Rest
Sea Boss divers
Stanley Deep Sea Fishing
Tingling Watersports
Check out the Negril Point Lighthouse and its cliffs and caves which are part of the characteristics of laid west end Negril.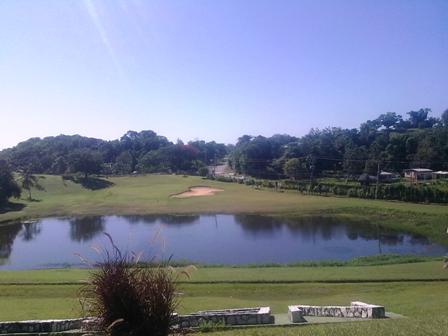 Negril Hills Golf Course
Westmoreland Jamaica
One of my favourite place to have lunch in west end Negril is Xtabi Restaurant on the seafront…a most amazing view.  Do some cliff jumping or snorkelling below or just relax and enjoy the view.  The bar staff are friendly and the food is pretty good too.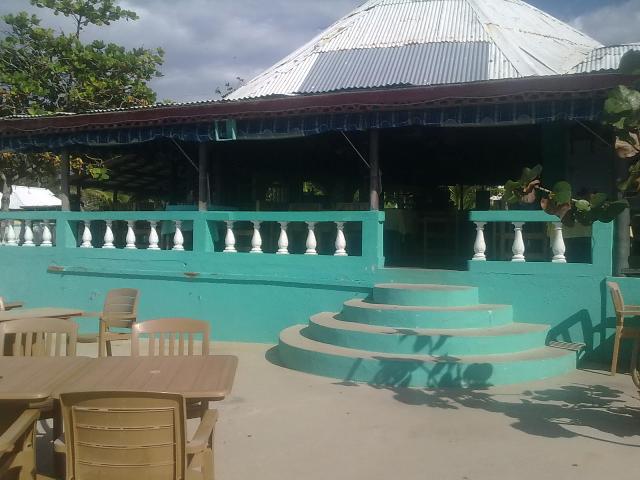 Xtabi Restaurant Negril
Whether you are planning a beach vacation, a family adventure or a romantic getaway, Negril is known for its smaller vacation properties giving flexibility to budget based Jamaica vacations.
If you choose an all inclusive resort on the 7 mile stretch of Negril; venture out to west end Negril and enjoy the exquisite sunset.  
View from Xtabi Restaurant Negril
Off the beaten track 
If you are looking for a change from the beach and feeling a little adventurous, seek out Blue Hole Negril…a little off the beaten track but a great surprise.  
The Blue Hole Mineral Spring opens 9am daily and opens until the sun goes down.  THe bar is open until you say when.  Admission US$7.00 per person for the day.
You can also visit Rhodes Hall Plantation and take a horseback ride through the property and sample some delicious Jamaican fruits. 
Guides will talk you through the tour and the history of this fruitful plantation will be revealed.
Westmoreland - Abeokuta Paradise Nature Park 
For the nature lovers among you, Abeokuta Park is a must visit.   As with most of the significant properties in Jamaica, this park was originally a plantation yard.  
The remains of the Great House still stand as does the oldest and largest swimming pool in Jamaica dating back some three hundred years. Tour operators: www.jcvtt/services.com
Hotels in Westmoreland Parish
The flowing water starts at the riverhead and forms two separate waterfalls below and the water rich in minerals is directed to the pool via an aqueduct.
There is also a kiddy's pool for the younger nature lovers.  The view of the surrounding mountains is superb and the ocean in the distance beckons you.
Bathe in the mineral waters of the Abeokuta Park and test its reported healing qualities. Afterwards hang out with nice friendly Rasta owners, eat some ital food, drink a few beers/rums and kick back for a while.
Located off the B8 main road between Ferris Cross and Montego Bay (signposted) .
Find the best deal family hotels in Negril here
Westmoreland Jamaica  
Beaches in Westmoreland
Bluefields Beach Park
White House Beach
Cosmos Beach
Negril 7 Mile Beach
Long Bay
Whitehouse Bay
Return from Westmoreland Jamaica to Jamaica Parishes
Return from Westmoreland Jamaica to Jamaica Vacations
About Westmoreland Parish
Do you live in this parish or are from there? Share your knowledge and favourite stories of your Jamaica home parish.
My Jamaica Blog keeps you up to date with news and reviews of the Best of Jamaica please subscribe below.  Thanks, see you again soon.
---