Jamaica People

Out Of Many One People
Jamaica people are some of the warmest, welcoming and most embracing people you could hope to meet wherever you are.  
They are funny, strong, determined, musical, passionate, resourceful and ambitious and they love to laugh and have fun.  Having said, get on their wrong side and you will be told in no uncertain terms.
| | |
| --- | --- |
| | Jamaicans are keen participants and supporters of sports.  They are very family orientated; they love children and strive for the best for their kids.   |
Education
Early education in Jamaica usually commences at pre-school. At secondary level, often schools are boys or girls only institutions.
Co-education is becoming more popular in Jamaica but the majority of secondary and certainly all the top ten secondary/high schools are still boys or girls only schools.
Find the best Jamaica family hotels deals here
Munro College Potsdam St Elizabeth
Find the best attractions in Saint Elizabeth here
Jamaicans are proud of their Alma Marta and the past student network is strong.  
All Jamaican students aspire for tertiary education. Students from less fortunate backgrounds who get the opportunity to tertiary level via support of sponsors or scholarships, often excel in their chosen areas of study. 
The main Jamaican Universities are University of the West Indies (UWI) with an open campus; University of Technology (UTECH) both in Kingston,  and Northern Caribbean (NCU) in Mandeville Manchester. 
Sports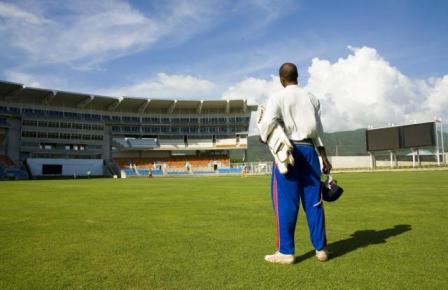 Sabina Park Kingston - Cricket Pitch
Athletics, football and cricket are favourite sports for Jamaicans and Caribbean people as a whole.
Jamaican school children from an early age participate in sports as part of their school recreational programmes and competitive sports with other schools are common.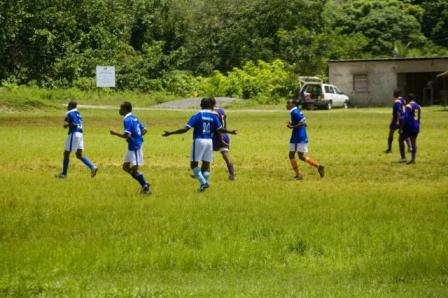 Footballers on Grass
Religion
The religion of Jamaica is predominantly Christian with several denominations. Jamaica has more churches per square mile than any other country in the world.  
Each Jamaica parish has its own Parish Church (Anglican) most of which are historical sites, some dating back to the 17th century.  
Find the best Kingston vacation rentals here
Music
Jamaica has some excellent professional singers and musicians – reggae icons such as Bob Marley, Bunny Wailer, John Holt, Dennis Brown to name a few veterans of reggae music.  
| | |
| --- | --- |
| | Female greats such as Marcia Griffiths (recently celebrated her 50th year in the business); Judith Mowatt and Rita Marley who were backing singers with Bob Marley back in the day.   |
Others such as, Carlene Davis - gospel and more recently Itani, Tessanne Chin and Christopher Martin among others also come to mind.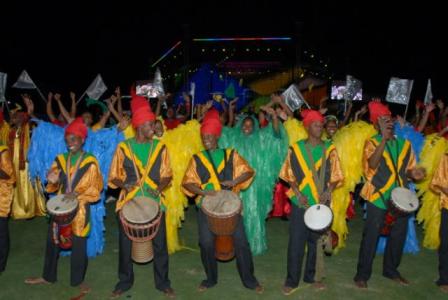 Drummers play at a cultural event - (JTB pic)
Jamaica People  - Food and Drink
Jamaicans love to cook, eat and celebrate food with some of the most delicious dishes from lobsters to the famous Jamaican jerk pork, chicken or fish.  
Whatever the event is in Jamaica , food and drink is a integral feature. 
Jamaica's Escovietish Fish
Jamaica's alcoholic beverages include Red Stripe Beer, several different blends of Jamaica Rums and Rum Creams among others.  
On the Appleton Estate Rum Tour you will be introduced to the different blends of Jamaica rums and you may even get to taste a sample or two…better still you will be presented with you own personal sample bottle to take away with you.  
Jamaica People and Travel
Jamaicans, while they love their Island home, they are also avid travellers – Young Jamaicans often start out travelling and studying/working abroad with plans to return in the shortest possible time.  
It's often said that at least 6 million Jamaicans live outside of Jamaica but wherever they are, Jamaica remains part of them and they part of Jamaica.  
Jamaica People in the Diaspora
| | |
| --- | --- |
| | Back in the late 1950s and early 1960s many Jamaicans, my father included, travelled to the United Kingdom in their youth with a plan to work for maximum five years before returning home.   |
Along the way they experienced life changing situations such as settling down and raising families which often puts a hold on their original "short stay" plans.  
With new circumstances, plans often change and before they know it, five years became 30+,  As retirement nears and the aches and pains of old age start to set in, thoughts of warmer climes and returning home to Jamaica are again uppermost in the minds of many.
Jamaica People - Returned Residents
Many retired Jamaicans return to Jamaica at retirement or before, set up home to rediscover the land of their birth. Unfortunately, some like my father don't make it back because of illness or death but, I would not be surprised if their spirits do.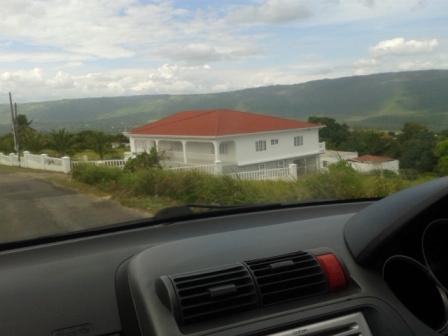 Home with a view St Elizabeth Jamaica
Thinking of returning home or coming to live in Jamaica?  Have some queries relating to living in or visiting Jamaica?  Just complete the box below and submit your queries.
Read more about Jamaica Culture here - link
Return from Jamaica People to Jamaica Information
My Jamaica Blog keeps you up to date with news and reviews of the Best of Jamaica please subscribe below.  Thanks, see you again soon.
---