Potsdam St Elizabeth Jamaica 
Potsdam St Elizabeth Jamaica - Potsdam District is in the cool hills of St Elizabeth near Malvern.   Although on the map of Jamaica as Potsdam District, the area is locally referred as Munro after Munro College which is situated on the Potsdam hills overlooking the Caribbean Sea.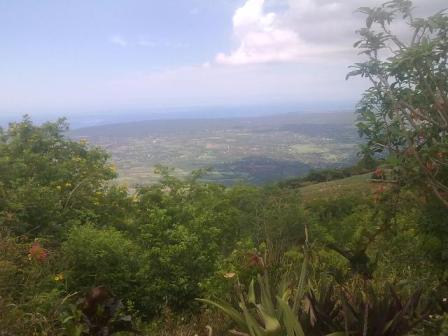 Coastal view from Potsdam
Find the best Attractions in Saint Elizabeth
Back in the 1850s lands part of Potsdam District were willed in a Trust by the original owners, Robert Hugh Munro and Caleb Dickenson, instructing their Trustees to build a school for the poor children of the area.  From this trust eventually came the institutions now known as Munro College (boys) and Hampton  High (girls)  which are prominent boarding schools in the area.
Find the best restaurants in Saint Elizabeth, here
If you are a nature lover who enjoys walking for exercise, the neighbourhoods of Potsdam St Elizabeth and its surrounds is a great place to get your walking shoes or hiking boots out and get close to nature.  Meet the locals and breathe the cool fresh air of the Santa Cruz mountains high above sea level.  
Added to this, the view is spectacular and the sunrises and sunsets are totally captivating.
Sunrise 
Potsdam St Elizabeth Jamaica
Places of interest 
In or near Potsdam you will find Munro College, Hampton Girls High School, Bethlehem Moravian School, Bethlehem All Age School, and Munro Wind Farm. 
Sites such as Lovers Leap, YS Falls, Little Ochie at Alligator Pond and Black River Safari tour are all within the parish of St Elizabeth and are doable from the Potsdam area.
Potsdam St Elizabeth Jamaica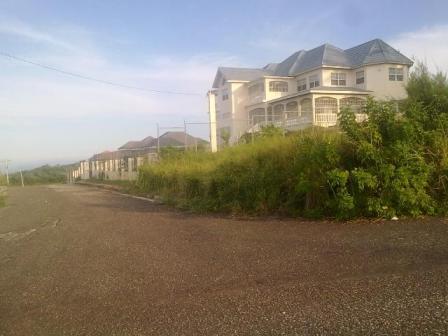 Potsdam Neighbourhood
Where to eat 
Eating out from Potsdam will take you into Treasure Beach, Junction St Elizabeth or if you prefer seafood, Little Ochi Restaurant in Alligator Pond.  A little further out would be Mandeville. You can of course get good take away dishes nearer home from any of several cook shops or local restaurants in Top Hill and Southfield. 
Getting to Potsdam St Elizabeth
From Montego Bay airport to Potsdam St Elizabeth is roughly 2.5 hours drive through the hills of Hanover and Westmoreland into St Elizabeth at Border through Black River up to Southfield, take a left at Kinkead Square for Potsdam
Transportation from airport (Montego Bay) will take you via the mountains of Hanover and Westmoreland passing through small communities and giving you a glimpse of un-spoilt open lands of these two parishes.  For a cab from airport to Potsdam expect to pay approx US$200 for 1-4 people. 
Safety  
Potsdam is a quiet countryside community where you can walk the streets any time of day.   Street lighting is limited which automatically discourages late night walking.  However, late evening just before sunset is also a great time to walk for exercise.
Find the best St Elizabeth Hotel deals here
The People of Potsdam St Elizabeth
The people of Potsdam as with the majority of the districts of St Elizabeth are predominantly farmers with a mix of professionals, entrepreneurs and self employed people.  
Young achievers usually matriculate from high schools such as Munro Boys; Hampton Girls and Bethlehem Moravian College and move on to tertiary education.  
With low level of employment opportunities for qualified young people in the area, a high percentage move to the cities of Jamaica or abroad to further their education and pursue their careers.
Those who remain may look to agriculture, construction and entrepreneurship.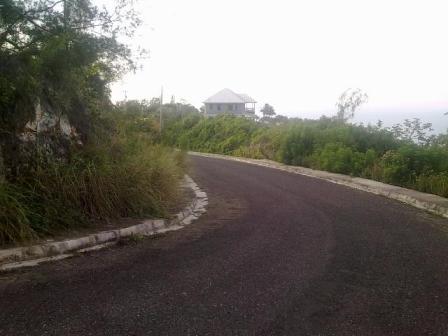 Potsdam Neighbourhood
Shopping 
The people of Potsdam St Elizabeth shop in Santa Cruz, Southfield and Junction St Elizabeth
Potsdam St Elizabeth Jamaica
Hospitals 
Hospitals available to the Potsdam community are Black River, approx 15 miles away.  Mandeville Manchester has two hospitals which are also accessible from Potsdam.  Several Medical Centres are available closers at Junction St Elizabeth.   
Beaches 
Beaches nearest to Postdam are at Treasure Beach, and Alligator Pond.
Internet access – cell access
Wired internet access is widely available – wireless though available at the internet café or at some guest houses, is less accessible.   Cell phone access is also widely available, although there my be two block out pockets 
Bellevue to Santa Crus St Elizabeth
Return from Potsdam St Elizabeth Jamaica  to St Elizabeth Jamaica
Return from Potsdam St Elizabeth Jamaica  to Jamaica Vacations
My Jamaica Blog keeps you up to date with news and reviews of the Best of Jamaica please subscribe below.  Thanks, see you again soon.
---