Things to Do Jamaica1

Looking to have fun on your vacation?
Things to do Jamaica1 - Jamaica has a rich landscape with rivers, springs, amazing waterfalls and streams flowing freely, all making their way to the sea.
The stunning waterfalls are especially breathtaking. Visiting any of Jamaica's waterfalls is a special treat; you can swim, play in, or walk the some falls.   
Cranbrook Flower Forest, Ocho Rios St Ann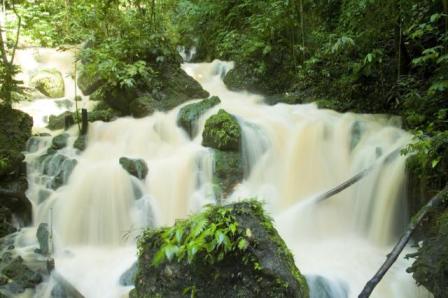 Jamaica Tourist Board - Meet the People Programme
The Jamaica Tourist Board (JTB) operates a long standing "Meet the people Programme".
This Programme focuses on getting visitors to meet local Jamaicans of similar profession or lifestyles to interact and spend the day together.  
| | |
| --- | --- |
| | If you visit as a family, the Jamaica Tourist Board's ambassadors will arrange for your family to meet a Jamaican family with children of similar age group, with common interests.  |
Things to do Jamaica1 - Ocho Rios
Dunn's River Falls - Dunn's River Falls in Ocho Rios is Jamaica's most famous Water Fall and a major Caribbean attraction.
This waterfall cascades approx 600 ft from cliff top over rocks which appear in an almost stepping stone format down to the sea, allowing a most exciting adventure. If you are reasonably fit, walk Dunn's River falls – its great fun.
Starting point is at sea level so join hands for support and make your way up to the top of the cliff. It takes about 90 mins end to end but you will not notice the time.
Guides are at hand to assist you if needs be. It can get slippery in places, so bring your water shoes and enjoy the experience.
Dunn's River opening hours and costs
Things to do Jamaica1
Amnesia Night Club Ocho Rios-Amnesia is a buzzing roof top night club in the heart of Ocho Rios. It gets going around 11.00pm.
The first time I went to Amnesia nightclub, I had a great time but for ladies who prefer not to be constantly approached by the persistent opposite sex, a male companion will help.
Visitor reviews of this nightclub give it the thumbs up so if you are looking to let your hair down in Ocho Rios Amnesia may be the night spot of choice.
Find the best Ocho Rios activities here
The Ruins Ocho Rios - The Ruins is an Ocho Rios Restaurant with a waterfall within and a covered old bridge as part of its charm.
The building was formerly a sugar mill built in the 1800s hence the layout. As you walk into the restaurant the raised wooden ceiling draws the attention...encased pools of water...with vegetation growing on the walls.
The décor is soft lights and paper lanterns which leads you to the dining room. The menu has a mix cuisine of local and Chinese dishes as well as a list of vegetarian dishes. A relaxing environment for a sit down dinner.
Things to do Jamaica1
Turtle River Park Ocho Rios - A peaceful oasis at the entrance of the bustling tourism town of Ocho Rios, the Turtle River Park offers another alternative to recreational facilities in the parish of St. Ann.
The park is ideal for relaxation as well as providing a beautiful backdrop for your wedding, reception or photo shoot. Features include a central walk-way, water feature inhabited by fish and turtle, gazebos as well as children's play area, all sited on 3 hectares of land.
Opening Hours Turtle River Park

Courtesy of Jamaica Urban Development Corporation
Ocho Rios Bay Beach - also referred to as "Turtle Beach" is nestled between Sunset Jamaica Grande on the eastern side and Ocho Rios Cruise Ship pier on the western end.
It's brilliant white sand, crystal clear water and captivating view of the Caribbean Sea are complemented by other amenities such as concessionary motorized water sports activities, snack shop and picnic facilities.
Ideal for your special events including weddings, parties, and family trips
Courtesy of Jamaica Urban Development Corporation
Find the best Ocho Rios Attractions here
Opening Hours Ocho Rios Bay Beach: 

Daily from 8:30 a.m. to 4:30 p.m.

Entry Fees:
Things to do in Jamaica1 - Negril
Negril Lighthouse, West End Negril - The Negril Lighthouse dates back to the early 1900s.

It is Negril's most famous land mark and its tallest structure.

Take a walk to the top and enjoy the magnificent panoramic view.
Find the best Negril attractions here
Things to do Jamaica1 - Long Bay Beach Park is situated along Negril's famous seven mile white sand beach. In 1997, the Jamaica Urban Development Corporation (UDC) to ensure the provision of adequate public beach facilities in Negril, established the 4.16 hectare Long Bay Beach 1.
In 2001, the 2.07 hectares (5.18 acres) Long Bay Beach 2 was developed to complement the existing beach park. 
Courtesy of Jamaica Urban Development Corporation
Opening Hours Long Bay Beach

Daily: 9.00 a.m - 5.00 p.m




Contact number:  (876) 957 3159, 957 5260

Tree House Hotel Bar on Negril Beach
Things to Do Jamaica1 - West End Negril

Rick's Café, West End Road - Rick's Café is on west end Negril and is set on jagged cliffs where locals demonstrate their expertise of cliff jumping.
I have read twenty-one reviews on Rick's Cafe and they all felt it was an amazing place to visit, eat and have a few drinks and watch the sunset.
However, when it came to comments on cliff jumping, most of the reviewers who engaged in cliff jumping injured themselves in one way or the other.
Rick's Cafe West End Negril Jamaica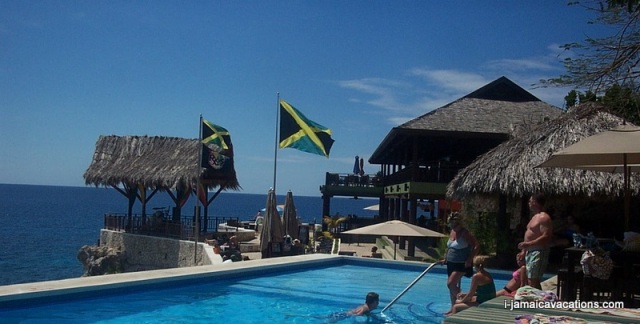 If you are not an experienced cliff jumper, be very careful, you may end up with an injury you did not bargain for.
If you really cannot resist the jump, use the lower cliffs, it's better to be safe than sorry. Read the notices of the danger, they are well displayed.
Personally, call me a wimp if you want, but the sunset, the view and the interaction with different peoples are my reasons for enjoying Rick's Café.
Jungle Night Club, Norman Manley Boulevard Negril - Jungle Night Club is a favourite of the young and young at heart in Negril.
Visitors and locals alike rock the night away at this lively happening place. The reviews are great too, so if you have late night disco fever in Negril, this might be the place for you.
Two separate dance areas and great food. Dress code applies.
Things to do Jamaica1 - Learn to Scuba Dive in Negril
Negril Scuba Centre, Norman Manley Boulevard
If you always wanted to learn how to Scuba Dive and are in Negril Jamaica, the Negril Scuba Centre is just the place to start.
The Centre has been operating in Negril Jamaica for the past 15 years and is a well respected establishment. If you are a certified diver, they have scheduled dives three times per day including night dives. If you are a beginner, instructions are offered in 3 languages, (English, German and Spanish).
At Discover Scuba Diving facility, trainers are friendly and professional – no pressure – they will get you diving to start your adventure to discover shark reefs, coral gardens, hidden dens and cave-like tunnels in the waters of Negril.
Find the best Restaurants in Negril here
Seven Miles Beach Negril - Negril's seven mile beach is all beautiful white sand beach fronting pristine aqua marine waters.
Negril 7 mile Beach Jamaica
My favourite point of entry to this beach is at the Negril Tree House Hotel where I can swim, walk the beach and have lunch at the beach front restaurant.
Bloody Bay Beach Negril, so named because of the whaling that was done on this beach over a century ago. Explore the waters of the Bay and enjoy a laid back west end Negril experience.
Things to do Jamaica1 - Blue Mountains
Hiking in the Blue Mountains - Jamaica is a very mountainous island and the Blue Mountains are the highest peak above sea level.
If you are fit and the adventurous outdoor type, a hike up the Blue Mountains may be your ultimate Jamaica adventure.
You will find some beautiful and rare plant life in the Blue Mountains.
Coffee is grown in abundance on the mountain sides and produces the famous Jamaica Blue Mountain Coffee sold worldwide.
Find the best Kingston activities here
Biking in the Blue Mountains Portland Jamaica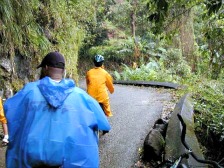 Comfortable clothing and headwear are essential together with good walking shoes. Lots of sunscreen, insect repellent, water and a flashlight are basic requirements. Oh, it can get cold up there too, so take a warm jacket also.
To capture the ultimate beauty of Jamaica's Blue Mountains, plan to overnight and watch the spectacular sunrise from the peak.
Things to do Jamaica1 - Surfing
Jamnesia Surf Club - Jamnesia surf club is located in Bull Bay St Thomas – eight miles outside Kingston – about 6 miles from the Norman Manley Intl.
This is a fun place for surfers or would be surfers. Adults and children can learn to surf at Jamnesia. Jamnesia is a Surf Camp with simple tents and rooms accommodations at reasonable rates.
Their services include meals, airport shuttle, surf shuttle, surf board rental and repair, and day trip tours at individual prices. Package deals incorporating all services mentioned above are also available including car with driver for rent.
Things to do Jamaica1  - South Coast
View from Restaurant Balcony Lovers Leap St Elizabeth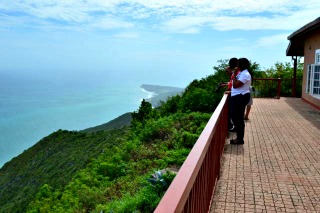 Lovers Leap St Elizabeth - Visit Lovers Leap overlooked by the Santa Cruz Mountains in St Elizabeth and is 1,750 ft above sea level.
Relax on the balcony, have lunch or a cocktail and just enjoy the amazing view of the coastal region of St Elizabeth 1,750 ft below. This is definitely a picture moment so ensure you have your camera to capture this fantastic view. Ask about the wonderful historical love story attributed to this site.
Find the best Attractions in Saint Elizabeth
Things to do Jamaica1 - Pelican Bar
Pelican Bar - The Pelican Bar stands in the ocean offshore Treasure Beach St Elizabeth and is a must thing to do Jamaica while on the South Coast. The owners are great down to earth fun people and they will entertain you and make you feel totally at home.
Reserve your ride on the boat that takes you over and relax with a red stripe beer or a sip of some good Jamaican rum punch. The Pelican Bar a rustic quaint thatched bar set in the ocean…no dress code here – casual over swim wear is fine. By the way, the water is not deep - you can walk around in it!
Return from things to do Jamaica1 to Jamaica Attractions
Return from things to do Jamaica1 to Jamaica Vacations

---
Favourite fun things to do in Jamaica
Share your favourite fun things to do in Jamaica and tell us the story behind them.
My Jamaica Blog keeps you up to date with news and reviews of the Best of Jamaica please subscribe below.  Thanks, see you again soon.
---